High Dynamic Range Photography...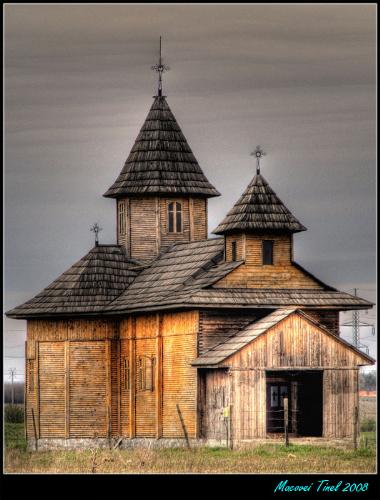 Romania
March 31, 2008 3:43am CST
Have your heard of this type of photography? Did you ever use it? It's not hard to use. The toughest part is gettin' the right subject to photograph. It's mostly used for buildings (the older the building, the better...or, the more the wood on the "exterior" of the building, the better). With HDR you can get some pretty neat images. You can make your images look a lil'bit more "cool" or just throw the colours to the extreme. I'll post a HDR i made yesterday (photos taken yesteday, and HDR made when i got home). Let me know what ya think... Take care
3 responses

• United States
1 Apr 08
I hope you put it up on PhotoCamel and BTW why not tell me your username there so I can check out your gallery. My brother is on there too and he is a "real" photographer (I just dabble) and he can tell me how you are doing with the HDR. I adore your church and hope you put it up on Camel as I'd like to see the comments from the other members there. They are really supportive, but they also have some good suggestions for improving things. I wouldn't expect you to improve that one though, I think it is just lovely.

• Romania
1 Apr 08
hey! thanx for the comments. my username there is same as here "thebeing". I did put it there. I even remade it. :) here is the link : http://www.photocamel.com/forum/hdr-photography/46720-church-hdr.html take care! and thanx again for the tip with photocamel. they absolutelly R O C K ! :D

• United States
1 Apr 08
I love the somewhat surreal quality HDR gives a photograph. I have experimented a bit with HDR myself, but I've never liked anything I've come up with. Like you said, it can be difficult finding the right subject to photograph! I have never tried HDR with old buildings, but I just might have to try that! Thanks for the tip! What program do you use for HDR? I've only experimented using Photoshop CS2, but I've heard that Photomatrix is really good for HDR. Your image is fantastic! Thanks for sharing!

• Malaysia
5 Feb 12
Nice shot! what software are you using to create the HDR?