What do you enjoy everyday?

United States
10 responses

• Singapore
31 Mar 08
I enjoy coming home after work. That's when I felt the satisfaction of doing a good day's of work. I look forward to having a long leisurely bath, catching the drama serial with mom, having dinner, lazing around till bedtime and then going to bed. On certain days I look forward to going to the library after work to get some books and grabbing a cup of chai on my way home. Or there would be a once a week tv programme I look forward to watching.



• China
31 Mar 08
From Monday to Friday, because I have to work, I just have a little to enjoy my life. In the morning, I have to get up to work, and in 5:30 PM, I can go home, then, I can do anything I want to do, such as cooking, drinking, watching TV, chatting with my friends, having dinner with my friends, that's wonderful. And in the weekend, it's the good time to enjoy my life, because no need to work. I can get up so late, and go outside with my girlfriend, go shopping, go fishing, the weekend is my best time in a week.

• China
7 Apr 08
i love reading,and it realy makes me enjoy my life every,i read various books,such as philosophy,economics and novels,etc.. besides,i like to go out for a walk after supper if the weather is agreeable,and through the walk i fell great relaxation and comfort...


• Philippines
2 Apr 08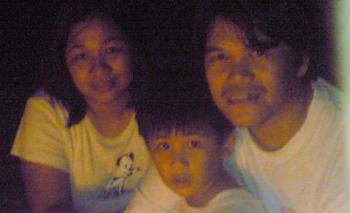 Hi there jezzikabret! What I enjoy doing everyday is spending time with my family. My husband, our son, my mother and our sisters. We usually have time together during dinner. On vacations, like now that it's summer, we get to spend most of the day together.

• Indonesia
2 Apr 08
I always enjoy if I am at home, playing with my twins. Eventhough, sometimes they make me bad, but kids are still kids. The most enjoyable for us (me and my twins) are when we are doing some windows shopping or going to hypermarket. They love to do that. I have plan to ask my twins to go to the beach. Hoping that we will enjoy our time there

• United States
2 Apr 08
I adore that few minutes i have in the mornings that the house is quiet, I am alone with my cup of coffee and my own thoughts. That is a short lived enjoyment however, I then enjoy the few minutes of watching my 13 year old son gather his thoughts and mind for the day, sometimes we talk and sometimes we just sit in each others company in silence. I enjoy my husbands rousing to either kiss me good morning and bid me have a good day as I go off to the shop, or when he wakes and I am at home, just to say hello. I love the hugs and kisses from my grand children every day. I adore how my dog greets me in the afternoons when I return home. I enjoy snuggling under my cover on a stormy night with a Stephen King novel in my hands. I enjoy sipping tea and crying over a sad and silly romance movie. I enjoy everyday I have and I realize how much I have been blessed with.