Spring is in the air!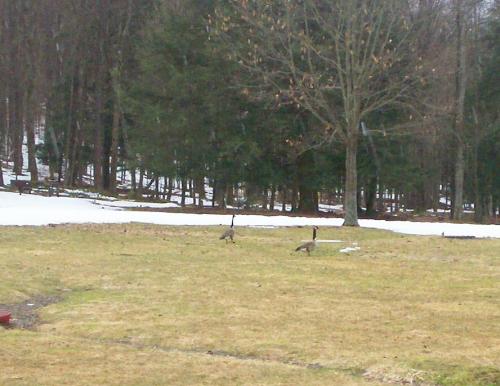 United States
March 31, 2008 6:35pm CST
The other day it was nice out so me and a friend went to the damn. Theres alot of places to walk and see animals. Well I got lucky and saw a couple geese by the beach. I walked slowly twards them to get a picture. I got about 50 feet from them before they decided to take off honking the whole way. LOL! Spring is in the air!! I thought I would share the picture I got with all my friends here. Hope you like it!!Have you seen the first signs of spring yet? Animals out and about, the plants are peeking through the ground, The trees are starting to bud. I Love Spring!! ~May The Kisses Of An Angel Cover And Protect You Always~ Copper
1 response

• United States
11 Mar 11
Hi. copperkitten. I love your picture!

It is very peaceful! I am sure that the animals will love being out when the weather is this nice and comfy. I have started to see buttercups sprout in my front yard. I have some flowers that have already sprouted that is near the trash bin in my front yard. At first, I thought that it was trash, but when I walked up closer, I could see that it was yellow flowers. They are so pretty. I know that this is a sign that Spring will be coming very soon.