Thoughts on the series and books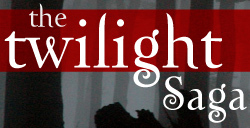 United States
April 2, 2008 2:08am CST
I just recently got into this series and now I am so hooked to it. I just can't get enough of Bella and Edward. I love seeing what new adventure or mishap they are going to get themselves into next. My favorite of the books would have to be New Moon. It was the one that drew me in the most. When I get the chance, I'm going start over and re-read them. And to think that I never knew these books existed until I started working at Borders. Thank you Borders for shedding light!
4 responses

• United States
2 Apr 08
I love the Twilight books too, and my favorite is New Moon as well. Don't get upset - but I like Jacob more than Edward. Something creeps me out about a guy who's realistically 80+ years old falling in love with a 17 year old. (I know it's fiction, so I don't get to worked up about it.) The other thing is that Jacob, to me, is much more real than Edward is. I have an easier time imagining Jacob than I ever have any of the Cullens. (But we don't need to imagine anymore as they've got pictures of the characters who will play them in the movie up on Stephanie Meyer's site! The guy who will be playing Edward is GORGEOUS!!!!)

• United States
26 Apr 08
I like Edward better than Jacob. And thanks for the tip about who will be playing them. I will have to look.

• Canada
8 Jun 08
I am a big Jacob fan too! To take nothing away from Edward, he is a very likeable character, just too - perfect. I have always been partial to heat rather than cold anyway. ;) As for the guy who plays Edward in the movie, he's the same guy who played Cedric Diggory in Harry Potter: TGOF. Very handsome, indeed!

• Canada
8 Jun 08
I am not a teen, but I really enjoyed this series and am eagerly awaiting the fourth installment "Breaking Dawn" in August. I have misgivings about Edward - he's almost too perfect. I am actually a Jacob fan too but only by a smaller margin. I like both characters a lot. I do have some misgivings about Bella though. I know she's in love with Edward and all but I really don't like the idea that she is so ready to give up her soul to be with her mate. Ok, so they might be soulmates, but I don't like the message it is giving to all the girls out there - that you should change yourself to be with a guy. I mean, I don't see Edward trying to do anything in his power to revert back to human. That may not be possible, but I mean, it's a fantasy story and he could try and find gypsies or something - a la Angel - the tv show :) Other than that, it is definitely a good read.


• United States
10 May 08
I love these books. I cant get enoguh of them either. A movie is comeing out soon.