Hooray! Finally some Spring weather!!!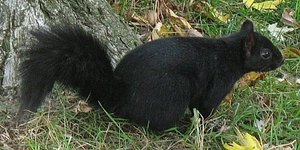 Canada
April 2, 2008 12:01pm CST
I don't want to jinx it of course, but I think Spring has FINALLY arrived here in Southern Ontario. It's cool out today, but the sun is shining, the birds are singing, the squirrels (mostly black, and the odd gray one) are doing their thing, and I'm in a phenomenal mood!

Yes, it's spring cleaning time!!! WOOHOO!!! I'm on a few minutes break to come on mylot and post this. Talk about addicted, eh?

I've started cleaning up the front hall today. That got me thinking that I usually start cleaning up in the spring in the front hall. In my house, with 3 boys and a LOT of various coats, hats, gloves, boots, rain gear, etc, it seems the logical choice. It's nice to clear out most of the extras, and looks so much better too. I do another fairly big cleaning in the fall, just before putting out all of the Christmas decorations, but it's nothing in comparison to the spring cleaning I do. There's something in the air this time of year that gives me the initiative. It's great! Where do you start your spring cleaning? Is it the same place every year? Have you started yet? Do you do a big spring cleaning every year? Do you do a big clean up at a different time of year instead? What colour are the majority of the squirrels in your area (if you have any)?
10 responses

• Canada
2 Apr 08
I had never seen a black squirrel before i moved to ontario.. the first time i seen one i was stoned and i got REALLY FREAKED OUT! lol i was like WTF is that thing running on the fence ?? i thought it was a demented cat or something.lol In NS there are cute fuzzy squirrels. So spring cleaning.. i usually start in the bathroom, clean out all teh stuff that collected under teh sink that we dont use anymore.. like stupid toothbrush holders, old razer handle things that we dont use anymore.. just junk.. and then to the kitchen, the top of the fridge is always a mess! so a few times a year we gotta really clean that off. then the living room, all the drawers in the book cases and entertainment stand, the closet, (yes we have a closet in our living room lol) and then on to the bedroom, and all the toyboxes, closets, and under beds. haha i have a fairly small apartment. and it takes me a long time! i cant imagine an entire house.. lol that must be rough and take a few days! How long does your cleaning take to finish ? on average.

• Canada
3 Apr 08
On average, my cleaning takes all season long. lmao! I don't do it all at once. I have to get the initiative, which I had yesterday. Today, it's gone. Hopefully after a decent sleep tonight, I can get more done around here. I would give myself one day for each room, 2 days for the kitchen to get it done properly. So I could easily go 2 weeks straight.

• Canada
3 Apr 08
I believe you, espeically if your doing a really good good job, like washing down the walls and stuff. I dont do that in the living room or bedroom.. but i do in the kitchen and bathroom. i guess i prob shoould do the living room and bedroom but there is too much junk hanging on the walls lol.

• United States
2 Apr 08
yey for youu!

the sun has finally come out here as well, but im stuck in my basement wading through a pile of laundry to rivel mount everest! my spring cleaning is different every year.. if i look at it as a whole, i get so overwhelmed i dont know where to begin, soo to alleviate the stresses of trying to find where to start, i close my eyes, and whip a superball.. where ever it lands, is where i begin! then i steadilly move outwards from its mark and scrub everything within my path, windows & walls, floors etc etc every nook and cranny until everything shines! enjoy your day!!


• Canada
2 Apr 08
Scrubbing and washing... ugh... that's for a day when I can have all of the windows open. Maybe later this week, as early as tomorrow. With 3 boys, I'm sure you can picture how in need my walls are of a scrubbing. lol. I like the superball idea... that's too funny!!!

What do you do if you can't find it? That would be my luck. lol.

• United States
2 Apr 08
LOL i only keep my eyes closed when i throw it, then i run around like a halfwit following it! rofl i have one daughter here, a husband, two cats and a dog.. and if my home overwhelms, i cant even imagine how you must feel with three of the male species running around behind you messing everything up lol enjoy the sun and the birdies song.. me? im back to the basement o`d00m to work more on the mountain!

• Canada
2 Apr 08
Spring also means the neighbours start coming out. I spent almost an hour chatting with one of them. Now we're on each other's facebook too! Roflmao! But the front hall is pretty much done now. Except for the fact now the boys are home from school and their stuff is cluttering up the front hall again. Sigh! I had a couple of hours of clean anyways.

• United States
2 Apr 08
I did my spring cleaning already and started as usual with my bedroom...I rearrange every spring and fall..I also put away the boots and toques as well as mittens/gloves etc...Yesterday was BEAUTIFULLY warm (cloudy and very windy though) today however the sun is shining but its quite chilly..tomorrow is suppose to be sunny and warm though YAY!!!! What i'm really loving is letting the dogs out at 4am and hearing all the birds back....music to my ears..

and I can't wait for it to finally be warm enough for me to have my early morning coffee out on the porch too..

• Canada
2 Apr 08
I usually do a big cleaning in my bedroom a couple of times a year. Although, I haven't done any of the paperwork I have in there for well over a year now. OOPS!

It's one of those "rainy day" jobs that I always forget about on rainy days. lmao. Ooohhhh... sitting outside to enjoy a drink is so nice! I feel like I haven't done that in eons!

• United States
3 Apr 08
Pretty soon I will also move the furniture to different spots for the wqrm weather. I usually place the furniture covering the heat vents in the summer and spring. I have yet to take down all the Christmas Lights. All I have left are the ones on the house eave. Someday. HAPPY POSTINGS FROM GRANDPA BOB !!~

• United States
3 Apr 08
I've only ever seen grey squirrels and a couple of odd red ones but I have never seen a black one. I am trying not to think of spring cleaning because I am in no condition to clean anything right about now nor will I be for another 2 weeks but yes, it is something I do every year. Spring and Christmas are my "mom's a maniac with a broom" time and everyone just stays out of my way and dares not make a mess in a room I just cleaned. It is nice for about a week but then everyone goes back to being the slobs they are. Spring hasn't quite sprung here yet. It was nice sorta on Monday but the really nice weather isn't expected until early next week.

• Canada
3 Apr 08
Ugh! That's SO frustrating! Working so hard to get everything all nice and clean, and then within a week (or a day) it's back to messy because of the other members of the household.

• Canada
4 Apr 08
lucky you, it is snowing here today in montreal, I do not know when the spring will ever come here.

• Canada
4 Apr 08
I'm watching the weather network right now, and they showed some pictures from southern Quebec and all the snow. That's just awful! We had some rain from that same system this morning, but the temperature hung around 3 all day. Tomorrow is calling for sunny and 11, and then Sunday, sunny and 14.

Rain again on Monday, but 11 for the high. Spring has sprung here in London.... I hope it arrives this week for you in Montreal.

• Canada
5 Apr 08
three years ago my boyfriend and I wanted to move to london, but he decided against it, at least if we ever do move I can come and visit you

• Canada
5 Apr 08
It's a great city to live in. It's not gigantic (331,000 approx pop), and yet we still have all of the major government offices and such. The only downfall is that it's not an overly multi-cultural community.


• United States
3 Apr 08
It is still not nice enough here to do any spring cleaning. I might get out to the garage this weekend as it will be in the mid 50's. That is the spot I always start my cleaning. Why? Well once it is cleaned and somewaht organized, then the wife and I can start spring cleaning the house and shove the junk into the garage.

That's what it's for isn't it? A junk closet? Anyhow it will start warming up here soon though we hope. I do have some seeds started for my garden indoors already. We have mostly gray squirrels. A few brown ones show up ever so opften as does a racoon or wild turkey shows up in the yard as well.
HAPPY POSTINGS FROM GRANDPA BOB !!~

• Canada
3 Apr 08
I wish I had a garage to put all of my "junk" in. I have a laundry room for that in my basement. It's getting pretty full down there. I haven't sorted through it in almost 2 years now. I think this year is THE year.

• United States
3 Apr 08
Ohhhh Noooo! I have to clean the basement as well? YIKES!! HAPPY POSTINGS FROM GRANDPA BOB !!~

• Canada
3 Apr 08
BWhahha! ROFLMAO!!! Yes... you have a basement to deal with too... sorry that you had to find out about it this way.



• United States
7 Apr 08
We have brown squirrles...mostly or gray depending on which one you see. I do a big cleaning in the spring too...this year I have done it different as I am cleaning the small stuff first like the stuff in my curio cabinets and my hutchs....washing all of it and polishing the glass. Wed. I'll start a big clean in the kitchen with the walls and everything else. Then comes the painting before I move outside to the yard. It so nice when it's all done!

• Canada
7 Apr 08
Oh.. I didn't think about cleaning out the curio cabinet and the buffet hutch. I like the idea of starting on that. I need to go through everything and start giving some things away. I have too much "stuff".

• Canada
7 Apr 08
My kids are too young for me to make them leave the house yet. But boy oh boy! When they DO... I'm going to have lots of boxes of their "stuff" ready to go!

• United States
4 Apr 08
I am in California and I ended up doing a little cleaning in the midst of Winter and now I find myself looking at a bit of clutter again... art supplies that need to be organized and papers on the table that need to be sorted but I haven't had the energy or will to deal with it... I may do something with it this weekend. I will start with whatever irritates me most... the "I can't stand this any more" approach to cleaning... Of course, if someone is coming over and I find it out in advance, it will be the "gotta clean it now or I'll get caught with it dirty" which is straighten, dust, stash in closets, and then clean in earnest anything that is visable to the eye... I, as you can tell am not into Spring cleaning. I also have no squirrels in my immediate area... I have hummingbirds, red tailed hawks, huge crows, opossums, and the neighborhood cats... Up a little further north, in the Pasadena area, I did see some very cute squirrels that were greyish with some reddish brown color on them and big fluffy tails that did curve back when they started going after food. They were fun to watch.

• Canada
4 Apr 08
Throughout most of the year, I do my cleaning schedule based on friends and family coming to visit... it's awful! Yet I don't change it. lol. I have one friend who has "floor washing day" every Monday. I think that's a GREAT idea, and keep telling myself that I should adopt a cleaning schedule like that. And I never do. All the more reason why I need to do a REALLY good job for spring cleaning. :P

• United States
10 Apr 08
You are so lucky! It is still cold, damp and overcast in the pacific NW USA. I am READY FOR SUN! And ..spring what? I can't remember the last time I did a 'proper' spring cleaning. I just work at keeping everything clean piece by piece day by day. I wait for the temperature to be consistently above 70(20) before I pack away the winter apparel. Otherwise, we get an unexpected snowstorm! We have the huge grey squirrels here and little chipmunks...I mean really little ones. I lived in Welland when I went to Niagara College. Except for the air pollution, it was a great area.

• United States
7 Apr 08
Oh my, I haven't done a bit of spring cleaning and I'm not promising anything either, but I have done some spring planting. Today even. I just went out and dug a bed for marigolds and planted some seeds I had from last years crop. Then I put up a little bamboo fencing around it. Next, in a few days, I'm going to dig a bed for some zinnias, and I've got to get the spot ready for my morning glories, which I'm picking up a pretty trellis for them to climb up, and if I can find them, (and I'd better!) I'll dig a bed for the coneflowers that my sister gave me seeds for. Coneflowers are the state flower of Missouri, so I know that they will grow in my yard. They look like daisies, but the petals grow downward, so they look alittle like a cone, or a badminton birdie, if you will, and they are all different colors. Just lovely. So my big clean up is the yard, I'm afraid. And I also work in the yard attached to the 'big house' that we live behind, so there's LOTS of work to do in the Spring. And then on out, believe me, till it starts snowing in the winter, and the yardwork is over for a while. I love that period of time, but I'm always itching to get out into the yard when Spring comes.