Building 63, have you ever been?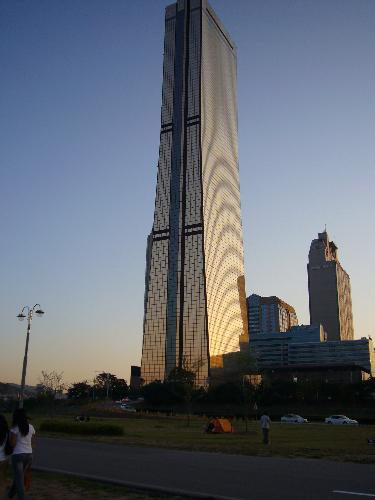 United States
April 2, 2008 4:21pm CST
Building 63 is South Korea's tallest building. I was stationed in South Korea for 15 months when I was still in the active duty Army. I went out there with a good friend of mine, and we enjoyed the ride in the elevator all the way to, obviously, the 63rd floor. The good thing about the elevator was it had clear glass windows, to which you can look out into S. Korea as you where going up. It was so beautiful, looking at the water and the cars as they drove along the bridges, also being able to see over the tops of so many different buildings. It was just truly an amazing tutor. In this building it also had a shopping area of course, it like a tourist attraction. There was also an area kind of like Sea World, except it was inside a building. I took so many different pictures of the fishes, turtles, jelly fishes, otters, sea lions, and even snakes and many, many other types of animals. If you ever get a chance you should try to see it.
1 response