Anger is a sworn enemy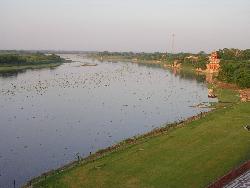 India
October 31, 2006 1:21pm CST
A person who is angry against a person, thing or situation may do anything in the anger. He repents afterwards but by then enough damage is done. He who overcomes anger subdues his enemy. Anger also indirectly spoils your health and your reputation. To overcome anger: Meditate Think of the person you love Think of disadvantages of getting anger Can you suggest some best methods to overcome anger?
3 responses

• India
7 Feb 07
I fully agree with you. I usually get angry for no reason at all and all my friends say that I should shun anger. I have been doing some meditation, but it is not helping me to avoid getting anger. I know I am losing lot of good friends because of my anger.

• United States
3 Nov 06
This is a story that I heard. There was this boy who gets angry all the time. So the father took the boy to their wooden fence and told him to put a nail on the fence each time he got angry and try to reduce the number of nails that he put each day. So first day it was about 50 nails and then the son thought I should do something about this to reduce, so he tried not to be angry and next day it was about 35. And in about 15 days, he was able to have a day without putting even one nail. Then the father told him, alright, now remove the nails one by one when you suppress angre and be nice to people. In about another 10 days, he was able to remove all the nails on the fence. He was so proud. The father took him to the fence and showed him the marks that were left on the fence and told him even though you were nice to people after you were angry with them, the scar you leave in their hearts will remain. So the son understood and was a nice boy there after. Good Luck.