Have you ever go to Greece?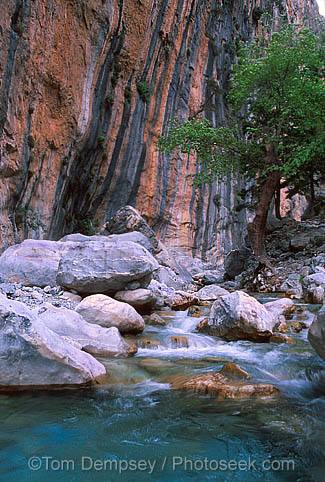 Greece
7 responses

• Australia
8 Aug 09
Hi knithomaria, I have just started a discussion about places I'd like to go back to, and guess what, Crete is on top of that list. I was there way back in 1966, and loved the place so much that we stayed an extra week. In my opinion, you live in one of the best and most beautiful places on this planet. You are so lucky.

• Romania
17 Sep 09
I love greece, i just came back from greece few weeks ago. It's a nice place to stay. I've never been to creta, but i've been to thessaloniki and the kassandra peninsula. I really like it, the beach is so clear and also the gyros..very tasty.:)

• Australia
17 Sep 09
The beaches there are something special, I agree. The people I met were wonderful, also.

• China
16 Oct 09
hi, my loter ,I have not been Greece yet ,I know Greece is a beautiful country ,it is said that Europe's civilization originated in this country.if I had the opporunity to go to Europe, I will certainly go to Greece. good luck.

• Canada
6 Feb 09
No, I have not been to Greece yet. I have seen many beautiful pictures of Athens and different places in the country, also in Crete. Very beautiful. I am wishing to visit Greece some time soon. I am hoping my wish will come true !

• Ipswich, England
5 Feb 09
Hi there ! You have a great country and nice people. I have visited there for my first time in the summer of 2008. I had a vacation pack in Olympic Beach and i enjoyed the landscapes (i got there by bus) as well as the people there. I even made friends with one of the restaurant owners there and i can't wait to get back at his place next time i am going to visit (most probably in 2010 because this year i have plans to visit England).


• United States
7 Jul 09
Yes, i have been to greece i visited my sister when she was there. she was on the island of crete. it is a beautiful island. we also visited different places when we were in athens and i liked some of the food.

• Rayong, Thailand
6 Apr 08
Have not been there yet but I wish tobe there next year .Would you help me .?