My mom keeps on invading my privacy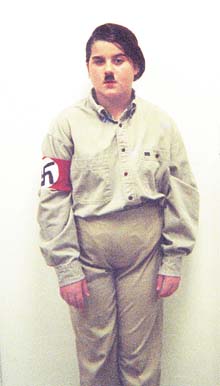 Philippines
April 6, 2008 12:05pm CST
I am 24 years old and my mom still reading my diary and keeps on entering my room without knocking the door. She always telling me that that Im no longer a teenager but she always telling me that I have to do whatever she's telling like for example the guy that I was dating, she told me that she doesn't like the guy becuase her impression to him was not good like he was a badboy or something. Help me!! I wannted to tell my mom that I can handle my self because I am old enough. BUT HOW???
2 responses

• United States
6 Apr 08
I think you are a little bit to grown up to be having to go throught this. I understand that your mother may be worried about you and feels the need to still take care of you. But she needs to cut the cord a little bit and let you have your privacy. I think you need to have a serious discussion with your mother and tell her how you feel and maybe she'll understand. Tell her that you are old already and need to start making your own mistakes so you can learn from. Tell her that you love her but you need to start learning by yourself from now on. Well that's just my opinion.

• Philippines
6 Apr 08
I already did that but she always ended up our conversation. She says that she knows whats right for me. Like all the man is the same as my father who left us when I was 2 years old. She keeps on saying that most of the men are cheaters after what they want to get they will just leave you like a hot potato. She keeps on reading my diary whenever i left it at home and keeps on asking who the man i was talking about in my diary. I love my mom that's why i dont want to hurt her. I want to talk to her but gently telling her that i am old but how can i do that. You know she's always crying when im starting that conversation about it.

• United States
6 Apr 08
It's her not wanting to let go of her little girl. You should talk to her again like you said and gently even if she starts crying. But then give her a hug so she won't be sad.

• Philippines
7 Apr 08
Oh, ill just look for the right time to talk to her again. Thanks!

• United States
9 May 08
If you live with your mom there is nothing much you can do. Ask her to be more respectful, but if its her house.... Try hiding your diary.