Big Brother Rules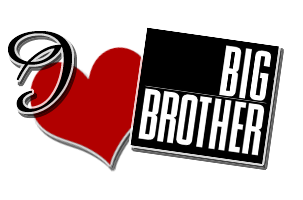 United States
April 6, 2008 10:27pm CST
I think that even the outgoing HOH should be able to play in the HOH competition. Why not? They would only have a fair shake at it. It leaves them to vulnarable after having to put people on the block and then being left in the lurchs. Thats the one rule I would change. All the others seem fair. Are there any rules you would change if you could? Long live Big Brother!
4 responses

• United States
10 Apr 08
I wouldn't change that rule. The reason I like that rule is b/c it puts the HOH at risk and makes them make the smartest decision they can think of. If the HOH knew they could just win HOH again, they may do more stupid moves thinking "well I'll just keep winning HOH to be safe". By having this rule, it forces people to make alliances so that they can swap HOH with others they trust. Otherwise it would be every man for himself and wouldn't be as interesting

• United States
12 Apr 08
You definetly make some valid points there! Thanks:)

• United States
7 Apr 08
I think that this far along they should definitely be able to compete for HOH again. The options are limited and I agree that they are too vulnerable. I guess they do that so everyone has a chance to win HOH, but in my opinion if the same person continues to win, then they deserve to win the game.

• United States
7 Apr 08
Well said! They would only have a fair shot like anyone else as they have to compete. My sentiments exactly. Welcome to Mylot. Your a great addition to the family:) Curious who your rooting for? As for me I would be thrilled to have *Natalie, *Ryan, Sheila, Sharon, James, Adam in that order possibly win. James I hate the most but Adam made me SO upset last night that I am done with him D-U-N-N. Lol.

• United States
8 Apr 08
I think that is a good suggestion. It does make the outgoing HOH very vunerable to be put on the block next. However I think the rule helps make the game more interesting. A successful HOH will get the right person out of the house and make alliances to help secure their safety during the next elimination. In a way it works, but I think that once it gets down to the final 6 everyone should be able to play in the HOH competition because they deserve it.

• United States
7 Apr 08
You know, I never thought about that rule before. It would be better if everyone could compete for hoh everytime, so they all get a fair try at it. Especially when they get down to so few people in the house. That way it would be more of an individual game~everyone onthe same playing field.