usa working visa

United States
October 31, 2006 4:44pm CST
i have just moved to the usa to live and work, i have been here for 3 months so far and wanted to know if anyone knew a way to get a working visa so i can work leagally in the usa.
6 responses

• India
31 Oct 06
Mary a nice beautiful white american girl. That would get get you a greencard!

• United States
1 Nov 06
i am a girl so i can't marry a girl. i'm 21 years old and from the uk, i don't know all the laws about working over here and was just wanting to know how to work over here leagally. i don't have any special skills so i can't get someone to sponser me, itried to get gamestop to sponser me but they couldn't, as for working for a thai restaurant there is not that many where i am staying.

• Hyderabad, India
31 Oct 06
how to get working visa for life long, u have any idea

• Canada
31 Oct 06
So presently u live and work illegally in usa, its really hard to get a working visa to work in usa if u had moved illegally to this country, i am resident of canada, i am all the legal laws of being in these north american countries, so beware?

• United States
31 Oct 06
no actually at the moment i am not working, that is why i am trying to get a working visa. i am still leagal i just wanted to know how to get a working visa.

• United States
1 Nov 06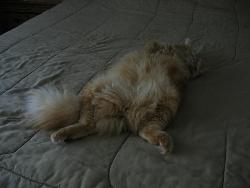 You need to be able to find a job and ask your employer to sponsor you. They can do that if they agree. It's not easy though to find such employer. It depends on your abilities, what are you good at, etc.....If you are not especially good at anything, you can try some Asian restaurants, I have heard of them hiring waiters or waitresses and sponsor them to stay in the U.S., but they don't pay you well. It's still a chance, right? The best is of course to find a big company, they are more fair and won't underpay you. Best of luck!

• United States
31 Oct 06
1. have you come alone or with your spouse? 2. Do you have L2 visa or tourist visa you can work with H1 visa or you need to apply work permit here (ead) if you are on L2 visa post me message if you stil lhave any quesries