"I am looking for a spouse. Please help me to find a suitable one." ... Oopss!!!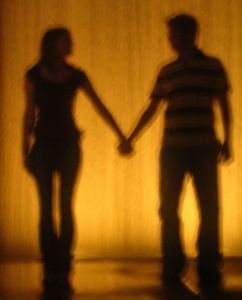 Philippines
April 8, 2008 5:04am CST
A person visited the government matchmaker for marriage, SDU, and requested "I am looking for a spouse. Please help me to find a suitable one." The SDU officer said, "Your requirements, please." "Oh, good looking, polite, humorous , sporty, knowledgeable, good in singing and dancing. Willing to accompany me the whole day at home during my leisure hour, if I don't go out. Telling me interesting stories when I need companion for conversation and be silent when I want to rest." The officer listened carefully and replied, "I understand you need television." There is a saying that a perfect match can only be found between a blind wife and a deaf husband, because the blind wife cannot see the faults of the husband and the deaf husband cannot hear the nagging of the wife. Many couples are blind and deaf at the courting stage and dream of perpetual perfect relationship. Unfortunately, when the excitement of love wears off, they wake up and discover that marriage is not a bed of roses. The nightmare begins. haha! This is such a nice sharing. Made me think..
5 responses

• Philippines
8 Apr 08
Hi jeanniemay! haha..That may be true! LOL! My husband is lucky that I am not a nagger so it is perfectly alright that he is not deaf. And I am glad that I am not blind because I can always see how good my husband is to me. Our marriage is not perfect, not even near perfect and so I am willing to trade my husband for a brand new LCD tv. LOL! Just kidding! Just my thoughts dear! Take care and have a nice day! :)

• Philippines
8 Apr 08
LOL. yehey! I'm glad to see you back! I missed you from long time. I'm your biggest fan back then and up to now. You always have the unique humorous and inspiring thoughts to share. I love it. Thank you!

Ahh, don't trade him for an LCD though. LOL. Love your thoughts.

• Philippines
9 Apr 08
Hi jeanniemay! Thanks for the kind words! I miss you too dear and I do miss being here in mylot. And I never thought that I am likable here especially my unique humour! My husband says that I am the corniest person ever alive but well, that is alright because I know he can't live happily without me. LOL! Take care and have a nice day! :)

• Philippines
9 Apr 08
Haha! You just made me smile really. Your husband might be right. Without your being corny, he'd be so bored in life. LOL. Thanks for that morning smiles. See you around tonight.. Be droppin by here once in a while. Be leavin' for work.. Enjoy the day ahead. Take Care too. A lovely, healthy, awesome day!



• Regina, Saskatchewan
8 Apr 08
Well I'm deaf in one ear and hubby is nearly blind and we are still breaking up.*sigh* I don't think there is such a thing a perfect marriage, so I'll just make sure I get custody of my tv in the divorce and that will make me very happy! LOL

• Philippines
8 Apr 08
Haha! LOL. I am never married, so I never knew how married life is but I agree with you, there is no perfect marriage. Ahh, one thing, when my time arrives, I'll make sure I have exclusive right to the TV in our soon to be conjugal home. LOL. Cheers!

Thanks for sharing and kickin' your thoughts by..


• Philippines
8 Apr 08
Indeed, we cannot find the perfect one unless we make ourselves worthy of it too. Thanks for sharing your thoughts! T'was lovely! Cheers!



• Philippines
8 Apr 08
Wow! I like that, yes, it should be for love! Cheers!

Spread the love!

• United States
8 Apr 08
I know this is certainly not the point of the discussion, but I'm surprised to see that there is such a thing as a "government matchmaker." It's not a role we usually associate with the government :)

• Philippines
8 Apr 08
LOL. Yes, I was also surprised that there is such a government agency or I don't know how we must call it. I was wondering if any other country has it.. This sharing from a friend make me chuckle really.. and I can't get into thinking but share.. Wheew!