Do you or are you thinking of geting a psp.

7 responses

• Philippines
10 Apr 08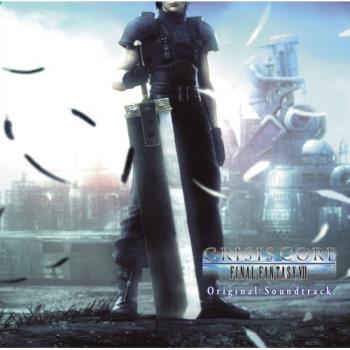 As of now, even if I still don't have one,
I'm already saving some money to buy myself one

, I can quickly say that I find the PlayStation Portable as being better than any of the other handhelds out there. I mean, aside from the features that we all know it has and the ergonomic design, it can still boost up such features like installing emulators wherein you can play retro games and even has that instant messenger that I'm itching to try. I also would like to play certain titles that I could only play on the PSP like Final Fantasy VII: Crisis Core


•
11 Apr 08
It is nice to know that youare still going at it friend. Keep on saving and gert that psp!!!!!!!!

• Philippines
8 May 08
we were on the same boat.. I just got my PSP last week and what compelled me to get one was the many things that you can do with a psp aside from playing games.. it has become my portable multimedia device. It was really a good decision on my part to choose PSP over Ipod touch..



•
23 Apr 08
Hi busta any luck with that message that i sent you about the wii havent had a reply yet. Why?

•
23 Apr 08
Hi busta any luck with that message that i sent you about the wii havent had a reply yet. Why?

• Belgium
9 Apr 08
lol i already have a psp and i wouldn't know what i should have done without it! It's so fantastic. You can watch movies (like simpsons movie, 300, ...) you can watch pictures, listen to music, go online on the internet and ofcours play games. The best part is that you can play games online! For such a small thing, it's amazing. Yes you should buy one, you won't regret it!

•
9 Apr 08
I have a psp and as a mater of a fact i done this with a psp. Whant to be psp friends and do you use go messenger if you do tell me what you screen name is.

• Belgium
10 Apr 08
lol i have go messsenger but when i don't like it. It kinda suxs. Soz for language. And another problem would be. You live in america? We can't connect then i think? Don't know for sure!

• United States
8 May 08
I had the psp slim silver for about a week as a present from my gf's mother..after about a week, she decided to give it to my gf...talk about a total B***h!!! To this day I still am a little pissed that she has something thats rightfully mine, but my B-day's comming up, so I'll buy another and a 360...THanx for letting me vent....

•
13 May 08
It is ok with me and what a way to move on and engoy life and the xbox360 is a legen of a thing.For about £160 and the psp with all its fetures and such. If you deside to use the go mesenger on the psp drop me a line i am carmaxphipps. Happy liveing!!!!!!

• Philippines
2 May 08
don't hesitate to get one! i'm sure you'll never regret it! and it's all worth it and more! it's not just for playing games, it's a multimedia and entertainment powerhouse. ;)

•
2 May 08
Look dude or dudet i have one i what to know if anyone else has one or is thinking of getting one.


• United States
18 Apr 08
If I had the money, maybe. I will tell you what's better though-DS.