Does it make a difference where you put the dryer sheet?


United States
April 9, 2008 12:09pm CST
I'm doing laundry and was wondering if it makes a difference if I put the dryer sheet on top of the clothes or on the bottom. Depending on the size of the load I use two and will put one on the top and one in the middle. Do you think it makes a difference where we put it? Do you ever notice where you put a dryer sheet when you put clothes in the dryer?
8 responses

• United States
9 Apr 08
Good question. Dryer sheets are usable for more than one load. What I do is leave the sheet or sheets from previous loads in the bottom. Then I load up the clothes and add a fresh one on top. That way they circulate through all the clothes. By the time I've run several loads, I pick out the ragged ones and leave a few good ones in the dryer until I do the next batch of laundry. This way you can be a little frugal and still have your clothes plenty soft and static free.

• United States
10 Apr 08
I use my sheets more than once also. I've also taken used sheets and put them in the cheaper liquid fabric softener and let them dry over night to use for my next laundry day.


• United States
10 Apr 08

Sometimes I think my mind works in strange ways. Just doing laundry I think of the most ridiculous things and really did wonder about this.

• United States
1 Nov 08
Never been something that I actually think about. I have my own little laundry routine for soap, dryer sheets etc, that I just go through the motions every time without a second thought.


• United States
10 Apr 08
Jeez I never thought about it before. But no I don't put them any place special I just toss them in...I usually have large loads so I mostly use 2 sheets. I don't like using liquid fabric softener because it doesn't seem to work as well. Any way I figure they end up where they end up, with all that tumbling you couldn't possibly expect them to stay one on top and one on bottom, or middle...lol

I honestly must say no it doesn't matter where they start out because they won't stay there. Brightest Blessings, Mari

• United States
10 Apr 08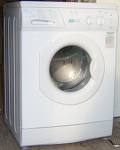 When I use these dryer sheets. It does not matter where I place it. If I put it on the top the dryer spins anyway. The dryer sheet is almost always in the middle of the clothes. The same happens if I placed it on the bottom of the clothes. I place them on the top some times and on the bottom.

• United States
9 Apr 08
I dont see how it could make any difference where you put the sheet since the dryer just tumbles it all anyway but I personally (simply out of habit so I know I've done it) put the clothes in THEN the dryer sheets..

• Canada
9 Apr 08
I never actually gave it much thought. I usually don't buy sheets anyways but if I get them I usually cut them in half and get twice as many uses. Good for me cause I really don't use it anyways. But when I do I put it on top after I put all the clothes in. Doesn't matter how big the load is.