Who is from Romania and likes Romanian soccer?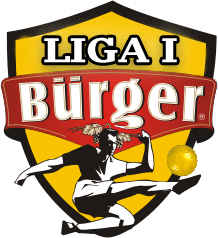 Romania
April 9, 2008 11:28pm CST
Lets talk about romanian soccer name 'Liga I' where the capital of Romania named Bucharest has just 3 teams which believe in their chance to win the title. But, this year is a very defferent because Is the first time when another team is leader: CFR Cluj from the city Cluj-Napoca. But is really interesting the chapionshp final because Steaua Bucharest had just equaled CFR Cluj at points, also in playoff Steaua is in advantage;). Let-s talk about me...my preferred Team is Dinamo Bucharest. This team was champion last year, but in Chapions League in UEFA Cup hasn`t good luck:((. In this moment, Dinamo is in a very bad stage because now is on the sixth place and is really possible not to 'catch' UEFA Cup. Who is also from Romania and likes romanian soccer please comment here to tell me about your opinion;)
2 responses

• Romania
2 Jun 08
Steaua???:))) Man, in which world do You live in?? The Steaua people should give up Manele and startplaying Transylvanian music, they wouldbecomesmarter and more intelligent :) CLUJ Rocks :)

• Romania
2 Jun 08
Steaua??:))))) Man, in which world do You live in? The Steaua folks should give up Manele and start listening to Transylvanian music, they would become more intelligent and stop being the usual loosers...:) Cluj Rules :)And of course Dinamo stinx :)

• Romania
2 Jun 08
man i don't care if they listen manele...i don't listen so i don't give a f**k...i don't care even if they are more stupider than a monkey ... it's a tradition in my familly to be a Steaua Fan...anyway...cluj? i bet that you are a fan of Cluj because they won the cup... :)) you are a fan of everyone who's winning right? get a life :))...


• Romania
13 Nov 08
I am from romania and y like romanian footbal ...heard of hagi,popescu,dica,mutu...are just some of the grat talents of romanian footbal