Are you sure that you're going to heaven when you die??

Indonesia
April 10, 2008 1:27pm CST
Hi all, Sometimes I just wondering, when I die later on, am I going to heaven? Or I'm going to be in hell?? It's been years since I know about Jesus and received Him as my only saviour and put Him in all my paths. But sometimes, eventhough I've known already about what to do and not to do, I still made sins. Therefore, I ask for His forgiven. But after that, I keep doing it again and again. Now, I wonder, I still do lots of sins, am I going to heaven or hell?? Thanks for your comment.. GBU..
3 responses

• United States
10 Apr 08
Only God can judge you. We are all sinners, that are saved by grace, if we accept Jesus Christ. Your main problem is not the sin, it is not having a true relationship with Jesus. You have to fellowship with God and his son and get to know him, like you would get to know a woman or man. You find out what they like, what they dislike and you communicate with them. God wants the same thing from us.

• United States
11 Apr 08
Read and study Romans. Romans 12:2 is great. And not be conformed to this world: but you be transformed by the renewing of your mind, that you may prove what is that good and acceptable,and perfect will of God.

• Indonesia
10 Apr 08
yes i feel the same, but i tried to kill that think, just believe it that you and i can go to heaven and we will meet in there, we are not a perfect person but Jesus can do

• United States
10 Apr 08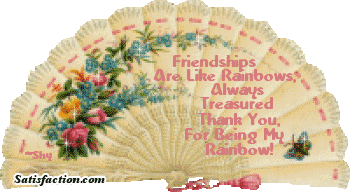 I am sorry that I can not give you a definite answer but the only person who knows if you go one place or the other is GOD his self it is not my place to judge you as you are human you will error but you should at least try a little harder to not sin if you keep asking for forgiveness of the same sins without trying to not repeat it again then you have to ask yourself are you really sorry for commiting the sin or is it just what you were taught to do there are alot of things you need to do to be right with him you need to do his work as wel as spread his word turen you life over to him and let him guide you as he will lead you to the right path if that is what you truly want.I wiah you luck my friend and have a great day.