who takes out you rubbish

Australia
October 31, 2006 9:11pm CST
My husband takes out the rubbish and puts the bins out on bin days . Who does it in your house
8 responses

• Australia
18 Nov 06
We live in the country out of town that is and so do not have our rubbish collected. Every day or so, depending on how much we have, either my husband or I take out the rubbish. We do separate it out, with cans and bottles going into a skip which is collected a couple of times a year, paper is put down on the garden beds, food scraps to the chooks or into the mulch. Other rubbish into big bins and we burn that every so often.

• Australia
19 Nov 06
Very environmentally friendly it sounds really great .how far from a town do you live?


• Australia
1 Nov 06
Your lucky like me i really do think it's a womans job


• Australia
1 Nov 06
I must admit so do i so i dont complain when hubby say's he'll do it

• Australia
1 Nov 06
ok i will add you to my buddies thanks but who put out your rubbish



• Australia
1 Nov 06
You are lucky here we have collection once a week in the larger cities they have it twice a week


• Australia
1 Nov 06
Thank you i dont work but my hubby always tell me to leave the rubbish for him . I sometimes put it out but he just tell me i shouldnt

• Australia
1 Nov 06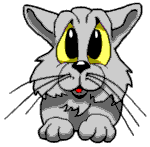 I take out the rubbish but i am thinking of training my cat to do that and that would be one less chore I would have... well he is a clever little cat, he doesn't even use kitty litter he asks to go out...he's a good boy.