Beautiful Scenery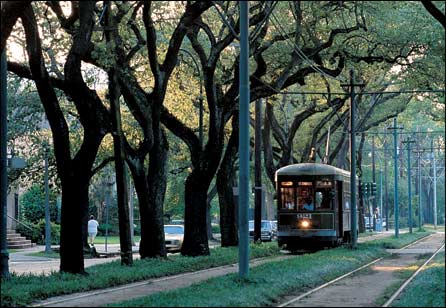 United States
April 12, 2008 11:34am CST
I found this great site awhile back for those of us who like beautiful scenery or animal photos and I wanted to share it with you. http://away.com/travel_photo_gallery/photo-index.html I have found some breath-taking photos there from all over the world and since I have them delivered in my email daily I have the option of using them as my desktop background. I am posting one from one of my favorite places in the world, New Orleans today. Let me know if you like it.

7 responses

• Sheboygan, Wisconsin
12 Apr 08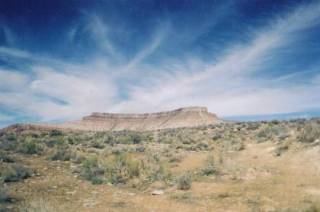 That is a great shot! I'll have to check out the rest of your gallery. Here's a favorite of the shots I've taken...

• Sheboygan, Wisconsin
14 Apr 08
Thank you, that means a lot! Can you believe this was taken with a Fuji "take & toss" camera? btw, what do you mean by "not on your list"?

• United States
19 Apr 08
Glad you liked it, ParaTed. Your photo is awesome, and I am not on your friend's list either, but I did rate it.


• Davao, Philippines
13 Apr 08
thanks for posting this discusssions. i bookmark the site you given. actually i really love collecting picture of different palce. i found more interesting. i want to visit one of the place featured in this site. they offered diffirent kinds of screensavers that will fit to our computer.

• United States
19 Apr 08
It is a great site, julyteen, and I'm happy that you liked it.


• Canada
14 Apr 08
thank you so much for the wonderful site. I love beautiful scenery and I especially love animals, almost all animals, but I have to admit I am not too found of snakes or lizards though.

• United States
19 Apr 08
I also have a fear of snakes and lizards, winterose, but I love nature. Deep down I know that while I may not be able to travel I can still enjoy the beautiful scenery from places near and far. So glad you liked the site.


• United States
13 Apr 08
Thank you for the site. I will check it out.

• United States
19 Apr 08
you're very welcome, sarah, and I hope you will enjoy it.



• United States
19 Apr 08
I guess, whittby, it doesn't matter so much
how
you travel as long as you travel.

I'm glad you liked the site.


• United States
19 Apr 08
There are so many beautiful places to see, Shaun, and barring a miracle I will never get to see them in person, so this is the next best thing.


• United States
12 Apr 08
Wow, thanks world, there are some really awesome pictures there..I love the new Orleans Jazz Feast pictures, with the trolley car, that was cool..


• United States
19 Apr 08
Yes, carmelanirel, they do have a wide variety of photos from just about everywhere in the world. Glad you enjoyed it.