there is a myspace page that makes a difference!!!!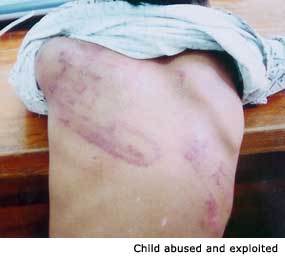 United States
April 13, 2008 2:48am CST
there is a page on myspace that i recently found that makes a difference and wow can i say it is great to find one that does. a couple of mothers started it after their children were robbed of their innocence by a child abuser. i won't go into too many details as you can read the stories on their page but i will say that when the mothers found out they were determined to fight child abuse and inform other parents of the symptoms of abuse so that parents will know instead of doubting or wondering. so my question to you is how many children do you know and is it worth the risk of not knowing since the statistics say that 63% of them will be abused by their 18th birthday. the site is listed below check it out let me know what you think and always have a wonderful day:) www.myspace.com/abusedchildren
2 responses

• United States
13 Apr 08
Wow that is a wonderful thing they are doing. It is a real eye opener too. I hope with all the kids that go to myspace I hope they see it and know there are people out there that want to help them. Such an amazing thing they are doing. Thank you for sharing it.

• United States
13 Apr 08
you are welcome i actally stumbled on to it by accident and now am very motivated in letting people know because when you know the signs you know what to look for.

• United States
13 Apr 08
actually* lol sorry lots of spelling errors today

• United States
13 Apr 08
when you told me about this earlier today i was so proud of everyone involved for making their negative experience into a positive by bringing the force full throttle and helping in this cause you mean the world to me hun and i am glad you are spreading the word about this site.