who agree leona will be the next mariah carey?

Malaysia
7 responses

•
13 Apr 08
Why does she have to be the next anyone? Why cant up and coming singers just be themselves and carve out their own future with their amazing voices and be them not classed as a image of anyone else?

• Malaysia
13 Apr 08
yes i agree she have an amaizing voice but the way her appearance seem to be a mariah carey..

• Philippines
7 Jul 08
mariah is totally different from leona lewis. no offense, but there will never be another "mariah carey" but the diva (in a good way) herself. i think it would be better if singers nowadays be "themselves" and be known for as "themselves". i'm not a leona lewis hater. (don't get me wrong). i think she sounds great. but i'm a real mariah carey fan. Ü

•
20 Jun 08
I think mariah is talented but no where near as talented as leona! shes amazing! and its all so effortless! I like mariahs older songs but shes too big headed and arrogant for my liking! (sorry Mariah fans)

• United States
15 Jun 08
She just might be. She has such an amazing voice just like her! Mariah will always be top in my book, but leona lewis is definitely up there as well! I can't wait to see what kind of music leona lewis is going to bring to the music industry!

• United States
31 May 08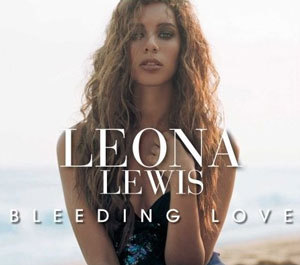 She will make it big . Her voice is wonderful, deep, and soulful . Not too pop if you ask me . I love her song bleeding love, so does my fiance!

• United States
26 Apr 08
Her talent is as big as Mariah's and she is a very pretty lady so yes,I am sure that she will be in the same league as Mariah. She reminded me of Whitney Houston when she first began her career.