how many meals a day

April 13, 2008 9:04pm CST
Now it has been said to keep a stable nitrogen balence, and fast metabolism it is recomended to eat atleast 6 small meals a day....i want to know how many meals the general population(YOU) is eating a day
5 responses

• China
26 Apr 08
It is said that more small meals is better than full regular meals.We have to eat three meals one day.The breakfast,the lunch,the supper.but it is better to eat little but more than three meals one day.It is healthy and is not easy to be fat. In order to lose weight,i seldom to eat things except the three dinners.sock is easy to let my body be fat.so in order not to feel hungry and don't eat food,i always eat more at the dinner.Sometimes i eat too much,and the stomach feel bad.On the othre hand,my weight don't fall. When i at home,i always eat four or five meals one day.not the small meals.Every meal i eat a lot of food.On summer or winter vocation,i prefer to watch Tv untill past 12o'clock in evening,so when it is too late,it is easy for me to feel hungry.and then i will to make something to eat.then when i go to bed,my stomach is full all the time.and i feel not very well. Eating is my favourite thing.It is really hard for me to eat small meals.but i will try.

• Philippines
24 Apr 08

Yeah its good to eat 6 small frequent meals than three large meals a day. breakfast, snack, lunch, snack and dinner is mind with another snack at before sleep. But i try not to eat after 6pm. There are also times that i only eat 3 times a day for lunch snack and dinner only because of busy lives.

• United States
14 Apr 08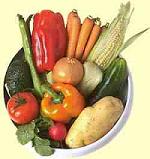 I have 3 meals and 3 snacks a day. This was recommended by my doctor and dietitian. I am type 2 diabetic and this helps keep my blood sugar level. It will also help you to lose weight. I think everyone should eat more often but eat less food per meal. This is an easy regimen to follow even if you do work 8 hours a day. You eat before work, at first break, at lunch, and at second break, at dinner and 2 hours before bed. Smaller portions and healthier foods make a big difference in how you feel and how you perform your job.