do you buy 2nd hand computers or brand new.......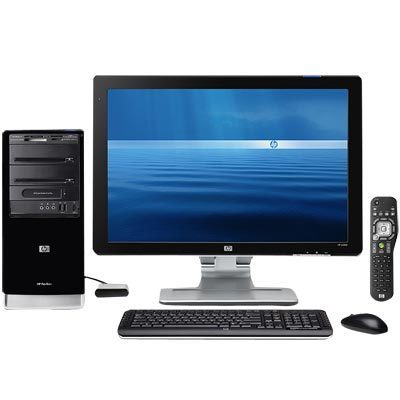 Philippines
April 14, 2008 2:28am CST
We Bought Our Computer on a Computer shop w/c are selling there computers because they had bankrupt.. It works fine w/ me... Even it is not fresh and brand new... My computer doesn't have any problems . But it doesn't have any cd-roms nor dvd-roms installed on it hahahah..... But on it's specs, it's not that old enough to a brand new model desktop pcs....
8 responses

• Philippines
15 Apr 08
I love new one and i look on specification, Its not a problem if it is second hand as long as it is good. I had bought a second hand for only PHP4000 or $100. Specification is 512MB RAM, 2 optical drives(1 CD re-writer and 1 CD ROM)40GB harddisk and 1.7GHTZ.black edition too but only 32MB video card.and lot of stuffs. There's no problem coz i can upgrade it. Looking for new computers now, that specification is already good. There's also one that is compac worth $100. Its worthy for me because there is already license Windows XP pro for 1 to 2 CPU. new license XP OEM as of now is PHP7000/$199 or more.I prefer using license operating system because of so many advantages. Be careful on buying. If your going to buy second

• Ethiopia
15 Apr 08
hi leo, i don say i have got a computer if it don have any cdroms, are you sure it does not have a cdrom? well.. how could you install softwares? how could you able to see movies? my computer is brand new, its dell, i bought it four years before, and you are comparing the brad with the assembled one? its not possible for them to be equal, assembled computers are only better for one thing, its their hardwares are updated and their softwares too, but in other ways brand new is 100% best, happy my lotting!

• United States
15 Apr 08
I built my own desktop computers, which is a lot better and cheaper than a brand new computer. A custom-built is a lot faster, newer in technology, better quality since you can always the best brands and best performance components for a certain computer design that focuses on everything you do on your computer. Besides desktop computers, I do actually buy laptop computers, but when I buy a laptop computers, I always it brand new. I consider buying brand new to be a lot better 2nd hand even means it costs more, but at least you know that no one has used the computer before, and computer will last very long and have full length of warranty for your computer and the parts of the computer. Since it's brand new, you also don't have to worry there's a previous owner who used it and had installed a virus on the computer or not.


• Omagh, Northern Ireland
14 Apr 08
My first computer (a 486!) was a reconditioned machine,then I bought a base "box" computer new after getting broadband,keeping the Monitor,then got a 15" Monitor.A year or so later,I then was given a used Machine with a better spec that wasn't being used by my Niece,which I upgraded with a DVD drive,more Memory,new keyboard,USB 2,TV card..It developed problems,and I've replaced it with a new Base box Dual core machine,and bought a 19" LCD monitor for it...it's the first machine I've had that didn't have a floppy disk drive built in..

• Pakistan
14 Apr 08
I bought some things old and some brand new. My monitor is used. Processor' motherboard are also used and imported from U.S.A. And my Combo and hard disk are brand new. So this is a very good combination of used and new parts. And it is working very well. I always prefer to buy a used computer. Because it is cheap and working always good. I have xeon by the way. Thanks

• Singapore
14 Apr 08
I actually don't mind 2nd hand or refurbished computers, provided their hardware specifications are still pretty much up-to-date and that they are cheaper than the market price.. My room desktop PC is a second-hand and I got it for USD$150 which is reasonable for its specs...