Man made structure seen from moon?

India
April 14, 2008 10:26am CST
There are so many engineering marvels which are huge enough to see from space. But there is only one structure which is seen from moon, which is it?
4 responses

•
14 Apr 08
This one can surely be seen from space (talking about Great Wall), but there might be others. Maybe you can see my house if you go to the moon and take a good telescope with you

he he! - joking I sustain that this one is the only man made structure to bee sen from space!

• India
15 Apr 08
Yes you are right. Its the great wall of china which can be seen from moon without a telescope...


• India
15 Apr 08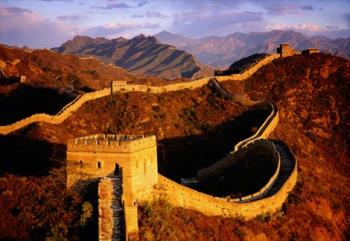 Yes its the Great wall of China which can be seen from the Moon without a telescope

and its the only thing to be seen by the moon with out a TELESCOPE...

• India
14 Apr 08
I am very sure that the one and only construction seen from moon or space is the Great Wall of China

•
14 Apr 08
The great wall of china? Or a really big building! .... i think this is the one =] Chris

• India
14 Apr 08
Big building..... any more guesses, or are you sure of your answer...

• United States
14 Apr 08
I pretty sure it's the great wall of china. I can't think of anything else that's as big. The Great Barrier Reef can also be seen from space, but it's not man-made. xD