Sunrise and Happiness

United States
April 15, 2008 1:31pm CST
I was on another board, and someone posted a comment that there is nothing really new. He went on to expand his statement to take a swipe at a politician. Of course, I ignored the trap laid to start an argument and countered with the statement that each sunrise is new. Naturally, that statement was taken as a challenge to educate me, and was countered with an argument that sunrise is an illusion because the Earth spins on its axis ensuring that the sun is rising somewhere at all times. And to prove that, some scientist spent gobs of money traveling around the world and recording the songs of birds as they sang at sunrise. I think there are few things more pleasing than hearing the melody of songbirds who sound so joyful at the dawn of a new day. I drew the conclusion that sunrise is continual newness and that it is a renewable source of joy. What do you think? Do you enjoy sunrise?
2 responses

• Philippines
16 Apr 08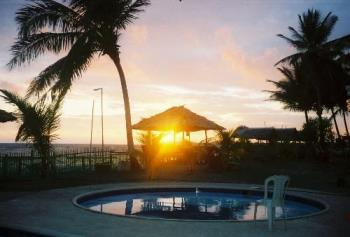 Hi there gantwick!I love the sunrise. For me it symbolizes hope, a new life. I really avoid over-analyzing things and I would like to keep everything simple and appreciate the small and simple things. I think that whenever we see sunrise, it is a reason to thank God for another day of life, and for a new hope, a promise that this day will be better than yesterday.

• Australia
16 Apr 08
i like the sunrise but not if it is a cloudy day, foggy etc. i more prefer the sunset though.