Took Cookie to the vet.

United States
April 16, 2008 10:08am CST
I took Cookie to the vet and they said that even though the stitches look swollen and tender, it is because she is so active and she keeps bumping into things, running, jumping, rolling around and playing. So, it's causing her to have a lot of tenderness. I have her stitches taken out Friday and I hope that goes well. Thought I would bring everyone up to date!
6 responses

• United States
16 Apr 08

It is good to hear that it isn't something as serious as you thought. Infections can pretty pretty nasty to deal with. It is hard to keep a cat down especially if they are young and active. I guess all you can do is try to baby her a little more(if possible) and let time do it's job of healing propery and good luck on the stitiches.

• United States
17 Apr 08
Yeah, you can't keep a cat down that's for sure! I was pretty worried for a little bit about her and the swelling. It's still a bit swollen but when we go back in and see the vet again, I am sure it will help to get those stitches out!

• United States
22 Apr 08
Well good luck with that and I hope all goes well.


• United States
20 Apr 08
Thanks for responding. I am hoping that everything will turn out ok. I am sure she will be fine. She's a resilient little kitty.

• Gold Coast, Australia
17 Apr 08
As long as that is all it is, then you shouldn't worry - she will feel a lot better on Friday when she gets the stitches out. Thanks for keeping us informed mamasan.

• United States
17 Apr 08
Thanks for being such a good friend and being concerned. It does make me feel better! I am going to be happy to get those stitches out that's for sure!

• United States
16 Apr 08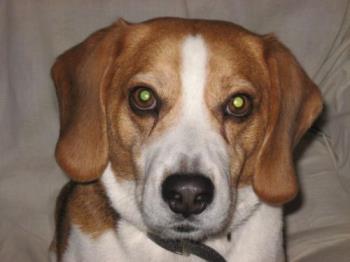 Cookie, this is Buster, slow down some would you please? This way mamasan doesn't have to worry so much. HAPPY POSTINGS FROM BUSTER.

• United States
17 Apr 08
Thanks Buster! Cookie will be happy to know she has a new friend on here! Good advice!

• Philippines
27 Apr 08
hi mamasan! glad to hear that its nothing serious. sorry for the very late responses on your posts. i'm way behind my notifications and i'm doing my best to respond to all of them. i hope cookie is a-ok now.


• Canada
23 Apr 08
hi mamasan, when my cat came back from the vet they said to keep that head cone thingy on for 10 days! the cat was so miserable trying to jump onto things and falling off, even walking was dangerous for him. i took it off in a few hours and gave him a little nudge whenever he tried to like the stitches. he is fine months later. i really hope everything goes well on friday!