what are cats like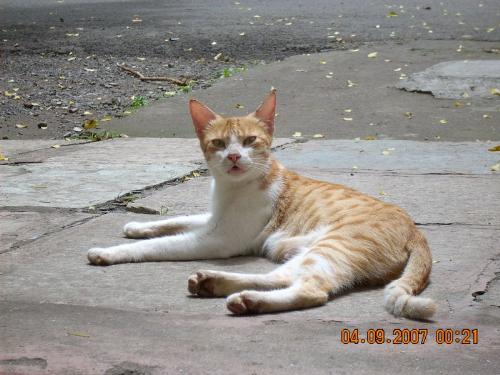 India
April 17, 2008 4:23am CST
hi, i used to always have a dislike towards cats till one day i go to my friends place and see this real cute cat. at firsti was eeehhhh please dont want him comin next me till i got to start playing with him. i wanna keep one now and was wondering what they are like. do they scratch you whenever they want. are they as loyal as dogs are? do help me out here.thanks
4 responses

• United States
19 Apr 08
Cats can be just as loyal as dogs, and they don't have to be walked. They do need as much attention and healthcare as dogs. Most cats don't scratch without good cause and if you are worried about it, make sure you get a kitten or cat that you know where it came from.

• India
19 Apr 08
thank you very much dear. this helps

• United States
17 Apr 08
I used to have cats, and I must say that I have only known one to scratch me unprovoked. But I think it was because I had my cat's smell on me, so it thought that I was an enemy. Cats are loyal, but independent. They love to play, but they won't jump on you and demand your attention. They are very empathetic, they know when you are feeling down and will try to cheer you up.

•
17 Apr 08
Cats are very independent creatures, but very loving and friendly. Cats will usually only scratch if they are upset or angry or scared, my mad cat, Moomin, has only ever scratched me a few times and that was because he had to have his worm tablets. Cats are intelligent too, and very entertaining. You only have to check out some of the other discussions on here about cats to see what wonderful little charactes they can be.

• Garden Grove, California
19 Apr 08
Cats are loveable creatures but they choose you to be their pet not you to be theirs. they are regal and playful and altogether bewiching as pets. They seldom scratch but love to be pettedand played with just like dogs. they are just as loyal but in their won way as dogs are. They are the cleanist of pets also.