who is your best friend and what do you like best in Him/Her?

India
November 1, 2006 2:14am CST
My best friend is Shiva. Very Silent and listens everything I have to speak to. Keep me happy, helps and loves me deeply.
6 responses

• Romania
1 Nov 06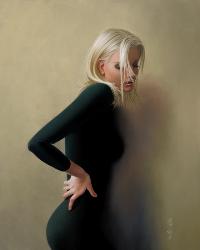 My best friend id called Robi & he is 28 I'm only 21:) but hi is very onest with me & what he says hi dose it to. Gives me great advices.

• United States
1 Nov 06
My best friends name is jay. The thing i like best about him is that he always has my back all the time. I can't be friends with somebody if i don't trust them. Well maybe still friends but not a best friend because those are important.

• United States
1 Nov 06
I have lots of best friends.. one is my girlfriend.. we are always toegther we do everything and any thing.. and always have fun .. my sister is always there for me and we always have so much to talk about she is aslo my best friend .. i trust both of them and that is something i dont do with anyone

• United States
1 Nov 06
My best friends name is Teri. Shes been my best friend for 15 years now. Why is she my best friend? Well because I can tell her anything and she never judges me. She helps me with my problems...and shes goofy just like me. :o)

• United States
1 Nov 06
my best friend is isah i like him because he is brilliant