What book has changed your life?

Philippines
April 18, 2008 8:55am CST
What is the book that greatly affect you after you read it....? Can u share ur view point...thanx... Me....its Pictures of Hollis Woods...its about an orphan.....who longs to have a family of her own...its very touching....I shed tears when reading it....
6 responses

• Ghana
6 May 08
The Bible is the one book that has turned my life around completely. I was lost in darkness, but I read the bible, I have been saved, and I am on my way to heaven! Praise the Lord. Allow me to give you just a few verses. I have loved you with an everlasting love! (God talking to me) Jeremiah 31:3 For God so loved the world that He gave His only Son (Jesus), that whoever believes in Him, may not perish but might have everlasting life. (John 3:16) but ALL have sinned and fallen short of God's glory (Romans 3:23) however I am, the way, the truth and the life. No man comes unto the Father, but by Me. (Jesus) John 14:6 If we confess our sins, He is faithful and just to forgive us and cleanse us from all unrighteousness. 1 John 1:9 Therefore, He is able to save completely those who come to God through Him, because He always lives to intercede for them. You see!

• Philippines
7 May 08
....thats nice... ...continue to read the bible... ...only few people really read and apply those in their life...

• United States
18 Apr 08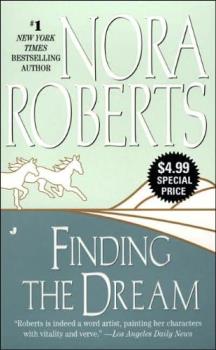 It's a romance novel by Nora Roberts titled, "
Finding the Dream
" about a woman who has to rebuild her life and finds love again with an unlikely man. I was about the same age as the main character (30), just lost my mom and felt my life was over.

After reading the book, I resolved to change my
life
--I divorced an emotionally abusive husband and have lived alone since. I also realized you CAN count on your friends when times are tough. I've also found the courage to seek love from an unlikely man!

That book changed my life!

• Philippines
7 May 08
...that book really changed your life..... ...goodluck to your new life... ...always be strong... ...always believe in GOD!...

• United States
18 Apr 08
The top of the list would have to be the Bible, it has changed my life in more ways than I can begin to describe. After that, would have to be How to Win Friends and Influence People by Dale Carnegie (sorry if I mis-spelled that last name.) It is an awsome book which will affect many areas of you life in relation to dealing with others and yourself.

• Philippines
19 Apr 08
...yes thanx 4 sharing ur views....yes that a gud book to read

• Poland
6 May 08
I think that book , which chaged my life is history of a boy who hase cancer cidsese e adn he cant sopek beacuse of this cancer i realy regret tyhis boy and i this cruel stroy moved me a lot.... rteally polish writwers are amazing but it wastn a fantastic stiory but a history of real boy and all his disease

• India
18 Apr 08
In fact two books have changed my perspective on life. One title is 'Letters of Swami Vivekananda' and 'Creativity, the fourth eye : achieving professional excellence through creativity'. One is for life and one is for work. I just can not right now give my ideas. But most people the world know the teachings of Swamiji. The book on creativity, though not an internationally acclaimed title, tells on how some people discard their riches & luxuries for the sake of doing something worth or monumental that is useful to more people at lot whether anybody notices or not.

• Canada
18 Apr 08
i remember reading a book a few years ago called "angel unaware". it was a very short and easy read yet it touched me so deeply. i do not remember who wrote it. it was written by the mother of a child with downsyndrom, from the perspective of the child. you will not be dissappointed picking this book up ..warning, tissue book needed :)