I love China,and I hope China will hold the Olympic Games successfully!

China
5 responses

• China
22 Apr 08
Ding! All Chinese love China.Please change your photo to a Chinese flag,I advise.we should develop the spirit of China.At this special time,we should support the Olympic Games.You are right,China won't be seperated by anyone in the world .China is great.

• China
25 Apr 08
i am a freshman here .Though my english is not good.I still want to say that i am very pround to be a chinese and i wish the 29th olmpic in beijing will be the best one !fighting ,beijing !fighting,china!

• China
22 Apr 08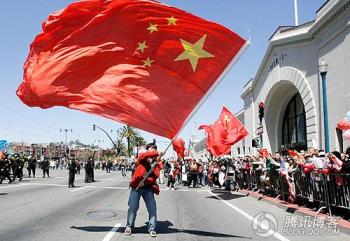 I am from Shandong. Strongly condemn the violence of Tibetan separatist forces! Support the Beijing 2008 Olympic Games!The Games would be a huge success!

• China
22 Apr 08
I am from shandong too. Support for it strongly . I think the beijing Olympic games must be the best one !! Support Beijing ! Support china!! I'm pround of china!!

• China
29 Apr 08
yes , do agree with you . We chinese should get together . i believe there will be a successful end . Everything can be go fluently with all's strive .

• Guangzhou, China
22 Apr 08
Of course there is only one China. I hate people want to spoil it. No matter how much they want to spoil the Beijing Olympics, they won't succeed it. As they have to see there are more people support it! I love China