nudity in art..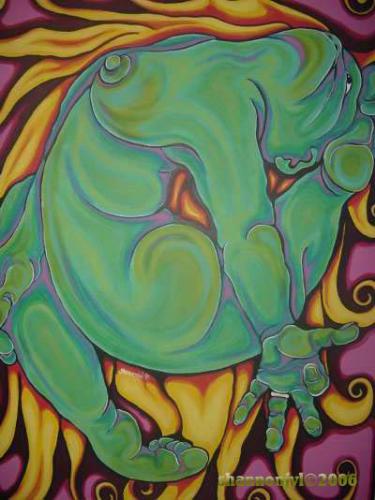 Canada
April 19, 2008 10:22am CST
i was told at another site that nudity and art should not mix. this left me feeling quite confused because i feel the human form is art and we were all born naked. how would i paint a beautiful woman without showing all her wonders? can you imaging the statue "david" with a loin cloth? i know i cant be the only one out there that thinks nudity is acceptable in art as it does in nature..any support out there?
2 responses

• Brazil
20 Apr 08
Hi. You have got my support too. You need paint what you want and your talent ask for. I'm a artist too and understand what you mean. All censorship is stupidity. Exist many kinds of art; if you like, well. If you don't like well too. So, don't care about that.

• Canada
20 Apr 08
thank you teka for your comment and support. knowing that their are still people who believe in quality art made my day a little better.

• United States
19 Apr 08
it's perfectly acceptable in my eye,as long as they keep the different styles separate. i sell on one of the art sites,and people are always trying to sneak hardcore by. i have no problem with hardcore either,but 1 wrong pic can get a site shut down.

• Canada
20 Apr 08
thank you scarlet_woman for your reply..i did not understand when you said " keep different styles seperate"? what makes something "hardcore"? can someone be hard core by themselves? i was searching around the web today and saw that hoorid dying dog "crap" and was feeling so much better about my own style..i would love a pm link to see your images:)