Why can't we get pregnant?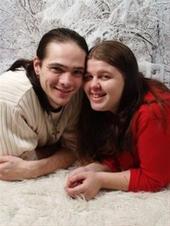 United States
April 20, 2008 3:32pm CST
We have been trying unsuccessfully for over a year to become pregnant. Nothing is working! We dont have the money to go to a specialist at this point, but are interested in hearing any other ideas you may have to possibly boost our chances of becoming pregnant naturally. Can anyone help us?
8 responses

• United States
20 Apr 08
There is this tea - I think it is called something like Women's Health - it has rose hips in it. That helps your body regulate its cycle better and supposedly can help you get pregnant if you drink a cup every day. I have 2 friends that were both trying, started drinking the tea, and were pregnant in 2 months. You should also be taking prenatal vitamins. Have you tried taking your temp and charting it to see when you are ovulating?

• United States
24 Apr 08
Do you know where I can get this tea? I am interested in finding that...Thanks so much!

• United States
24 Apr 08
I know whole foods has it. I found it on Amazon Grocery http://www.amazon.com/Traditional-Medicinals-Female-Toner-16-Count/dp/B000EJNL26/ref=sr_1_13?ie=UTF8&s=grocery&qid=1209000936&sr=1-13 That is the brand I use to drink. I know there are a few others out there.

• United States
21 Apr 08
I read somewhere that people who tense up because they want a baby so badly often can't become pregnant. But once they decide, "Since I can't get pregnant, I guess I will just do it to have fun, " they often get pregnant. So just have fun and don't worry about getting pregnant. Professionals are often over-rated. I had a friend the Doctor told his Father he would never have a child, sperm count too low. His Dad's reply was, "It only takes one." A few months later, his wife was pregnant without any other means than her not worrying about it because the likelihood was so low. Then he went to his Doctor and he was told the same thing as his Father, he told the Doctor the same thing and a few months later, his wife was pregnant. He also has only one son. Proving both of them right, it only takes one. Take care and good luck.

• United States
30 Apr 08
I know the feeling as we have been trying for the past three years and still no luck. We could look into futher tests and stuff but my husband doesn't want to go through all of that so we have decided to just let it be and if I get pregnant, then great, if not, then that is ok also. Good luck Bellasmama!

• Serbia
4 Jul 10
Maybe help this resource for more information http://www.thebesttimetogetpregnant.com/

• Philippines
27 Jun 08
hello tiff, it would be impossible that your not young. one factor is both of you must be relax and healthy while making love... and last, pray to the God above and surely He will listen to it... wishing you all the best, digerati

• United States
30 Apr 08
I find it very interesting that there are so many people that want kids and can't seem to have them, but there's tons of people with kids that don't want them. Any ways, if you can't afford to go to a specialist, I'm guessing you can't afford to have a baby and that's why God has planned things the way that he has, for right now at least. I'm not religious, but this is just my guess.

• United States
24 Apr 08
i read a few articles on people who has the same problem you do. it said if the couple who relaxed and just going with the flow, and avoid the stress. the success rate of getting pregnant is higher. you should try taking vitamin b. i also learned that its helps women with morning sickness in the first trimester. u will spend less time in the bathroom. Vitamin b it should help you conceive. it did for me, i didn't know until i did some reading about it. my pregnancy was not planned. i was relaxed, and later found out i was pregnant. also for your mate, needs to make the underwear that he wears isn't tight. it could slow up the chances that he can impregnant you. i have heard that its all about the timimg. i am sure you already know that. do something fun together to take your mind off trying to get pregnant. have fun and take things from there. u just might get your wish. wish u both well

• United States
24 Apr 08
Do you get your menses every month on schedule? That could play into it as well as the sperm count. I had a friend who actually got on birth control for 3 months to get her cycle on track and then she just quit and boom was pregnant within a month.

• United States
24 Apr 08
http://www.mayoclinic.com/health/how-to-get-pregnant/PR00103 Use your day planner or another simple calendar to mark the day your period begins each month. Also track the number of days each period lasts. If you have a consistent 28-day cycle, ovulation is likely to begin about 14 days after the day your last period began. Track your basal body temperature This is your body's temperature when you're fully at rest. Ovulation may cause a gradual rise in temperature or even a sudden jump — typically between 0.5 and 1.6 degrees Fahrenheit. You'll be most fertile during the two to three days before your temperature rises. You can assume ovulation has occurred when the slightly higher temperature remains steady for three days or more. This website gives you many more helpful advice! http://pregnantaid.com/ How To Get Pregnant Am I really fertile or is there something wrong with me? This website looks very helpful!