What do you see?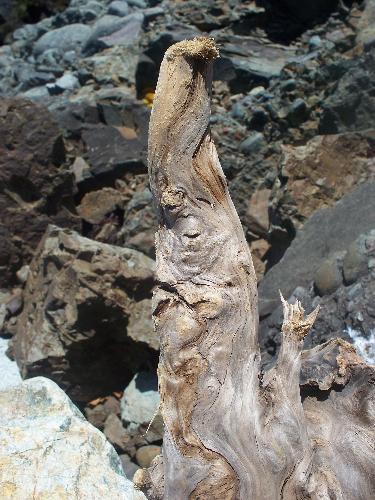 Canada
5 responses

• Pakistan
22 Apr 08
Hi Vicki nice Pic of old tree well, if i have seen it then i might not be observing it that much but when u focus on some thing , like tree, rick, clouds then u can see differnt shapes its based on observation and perception and if i see as u mention that u saw Old wizward, now i can look for face, eyes, mouth. LOL so i think its right, u see what u have in imagination Take care

• Canada
22 Apr 08
Thanks cupid and I agree once you put it out there you go looking for those features. Thanks


• United States
21 Apr 08
This is a very interesting piece of drift wood. What I see is one of those wood spirits that are carved in cyprus knees. My son is a carver and he has collected some cyprus knees and put faces on them. They have the tall hats like the one in the drift wood. Did you take the piede home with you?

• Canada
21 Apr 08
Darn I never thought to take it home though. That shot was a piece sticking out of a rather larger piece of wood.

•
21 Apr 08
Nothing, however in my defence being blind in one eye I dont see things as other people do so things like that I just dont see them, same with those like 3d pics were you use the glasses cant do them either lol it used to annoy me now I can laugh it off im used to it

• Canada
21 Apr 08
My son is visually impaired and also doesn't see the same as others, thanks

•
21 Apr 08
an odd creature with a slanting eye and pouting mouth - yep with a wizard hat! what a cool find