How do you control your anger?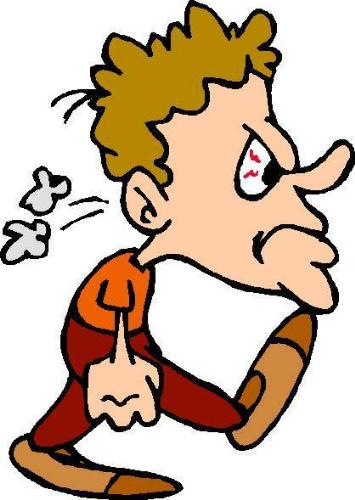 India
April 21, 2008 2:08pm CST
Anger is a completely normal, usually healthy, human emotion. But when it gets out of control and turns destructive, it can lead to problems—problems at work, in your personal relationships, and in the overall quality of your life. And it can make you feel as though you're at the mercy of an unpredictable and powerful emotion. I am a very short tempered person and most of the times i get into all unwanted troubles. Please suggest some ways to control anger or what do you do when you want to cool down. Thank you all
5 responses

• Argentina
22 Apr 08
Sometimes it´s not healthy to be angry with someone when you fight with the other person but if you talk in a mature way that helps you to solve problems easily instead of having problems or don´t treat people properly. have a nice day. Martín !

• Philippines
21 Apr 08
When I'm in anger I usually don't voice it out like make other people hear I'm angry. Well maybe I sometimes said, "don't talk to me for a while, I'm out of control inside" And usually some of those people who knows me knows how to back out. I just sit in one corner and lightened my head and won't talk until I can talk smoothly and softly. After that, I still won't talk about it but begin to mingle again and just drop the thing that made me mad. I don't want to talk about it because it would just set my head on fire again. hehehe..

• India
21 Apr 08
Even i am a very short tempered person, i usually do two things to control my anger, either just keep quiet (that can be only for some while, if the other person tries to take advantage of it, the results wud be worse again) or better walk out of that place...

•
21 Apr 08
If im angry I walk away to another room what ever to give myself some space to cool down il go back and sort things when im calmer. Its always best to walk away and get calm.