are you ready for your garden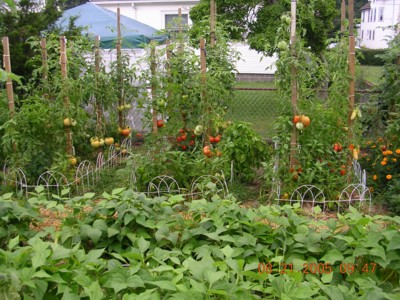 United States
April 22, 2008 9:26am CST
I'm not sure if i'm going to have a garden this year. I have so many other activities going on, I don't think i'll have time. My father in law has already started his garden. Every year he raises the best tomatoes i've ever had. So are you guys ready to start your garden?? What do you plan on growing this year??
3 responses


• Davao, Philippines
24 Apr 08
my favorite hobby before was gardening that was when i am still in high school. i love to plant veges at our surroundings. my mom help me to dig the soil and some other works. but now i am separate to them, i live alone and no vacant space beside my house for gardening and i'm too busy with my work now. so goodbye garden.

• United States
29 Apr 08
I have done flower gardens but never a vegetable garden. This year I am going to try it. It should be a great learning experience. I am not sure what I am going to plant since I am allergic to tomatoes. I think maybe carrots. I got some vegetable gardening books and magazines to help me. I also have to figure out what grows in the Rocky Mountains. We can't start planting until the middle to the end of May due to the freezing temperatures. But I am looking foward to gardening. I wish everyone success in their gardens this summer.