Get the Itch outta here!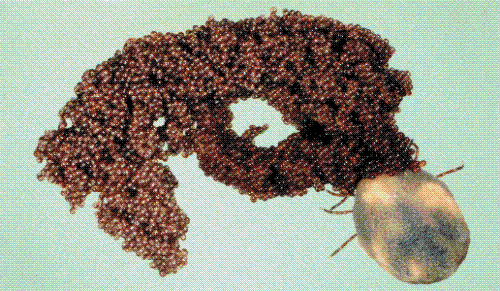 United States
April 22, 2008 11:05pm CST
Ugh, ticks are everywhere. I got attacked by some seed ticks, and let me tell you they leave as powerful and maddening an itch as any large tick - they are just more difficult to extract. The itch is driving me bonkers! do you know of any remedy to get the itch out?
6 responses

• United States
23 Apr 08
Oh Modestah, were you out walking in the woods? arrgggg I hate ticks and fleas, ticks can be dangerous to begin with... outside of over the counter remedies my mother always made a paste of baking soda and let it sit on the bites for awhile. I have read that witch hazel will take the itch or sting out. Of course there is always benedryl, it works wonders for anything itchy, but makes you sleepy as well.

• United States
23 Apr 08
rotflmao I have had that happen a time or two myself when I was unable to nap after having to take benedryl...Most of the time however I am sound asleep sleeping it off..... We are already fighting ticks and fleas here to Modestah. I hate it.


• United States
23 Apr 08
seed ticks are little teensy tiny baby ticks and sometimes they attack you in hords and you can see them like a splotch of dirt on your leg that keeps moving up your leg. Here is an image of one on a person's thumb nail http://www.wales.nhs.uk/sites3/gallery/719/tick2.jpg

• United States
23 Apr 08
Tick season is just starting up around here, and I have to check myself out every time I come in from a walk to see if there are any ticks on me. Sometimes I can feel them crawling, and it's so creepy. I keep my dog on fronline plus, but she still manages to get some ticks. If I get a tick bite, I wash it with soap and water, and then use a compress with the hottest water I can stand. Then I put on cortisone cream. It doesn't get rid of the itch, but it helps a lot. I might have to repeat the whole thing a couple of times a day.

• Australia
23 Apr 08
I'm not sure about remedies to stop the itch but I just want to say-take care of your pets! If you have any, make sure they have tick prevention on them and be sure to check them over every day for ticks. If they do get a tick on them, it could be a paralysis tick and could definitely kill your pet very quickly!

• United States
23 Apr 08
thank you coffeeshot. I am glad that my children are very meticulous about spotting and removing ticks from the animals. shoot there are so many this year I suspect even the ticks have the nasty bloodsuckers attached to themselves!

• United States
24 Apr 08
I hate when tick season starts. I have had my share of ticks over the years and the best rememdy that I have come across is baking soda pack. My Mom used that years ago and I have found nothing that works quite as well.


• Australia
26 May 08
Yes, I use a cotton bud and a fraction of a drop of oil...it's a very strong disinfectant, and I massage it into the itch. A little goes a long way. I've found that some things work and some don't. I guess it depends on what bit you. We have several different sorts of mosquito here and I know that some itches go away more quickly than others.