Im gonna getcha ...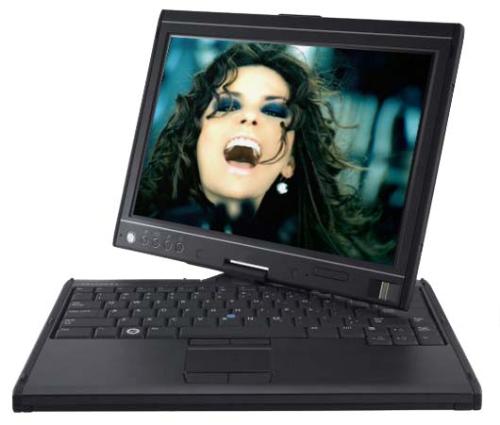 Philippines
April 23, 2008 3:02am CST
Let's go ... You're walking on a mall then suddenly you saw the most beautiful laptop

. and you sing to your self: don't want you for the weekend don't want you for a night I'm only interested If I can have you for life What attract you to go for that laptop? Is it color, power or what's inside?
5 responses

• Australia
23 Apr 08
whats inside and teh layout and design of the laptop.

• Manchester, England
26 Apr 08
It is the quality of the components and the speed and capacity of a machine that attract me. I currently have a Sony FZ21S, which far outperforms my desktop. Okay, I am also swayed a little by the overall appearance and certainly would not like to own a Pink laptop or a Yellow one, but the performance is the main criterion.

• Philippines
3 May 08
At first I will get attracted to it's beautiful structure and color, just like the Apple laptops but after the admiration for the outer image of the laptops, I must do some research also on how to use it. Are they user friendly or what.. things like that. I discovered then this Asus ultra portable laptop which has 7 inches screen. I find it cute and like Apple, it's color is white. But after some comments made by our friends here in mylot, I got enlightened that even if it has this cute appearance, a cheap price, still it will not be worth it because it's too tiny and I might get the risk of having my eyes ache while using it so.. we must also take some considerations in buying things, not just laptops. Let's not be an impulsive buyer.


• Philippines
3 May 08
hehe no problemo. hey add me in yuwie okay? http://ww4.yuwie.com/profile/?id=642189

• Philippines
13 May 08
heya thanks for tagging me as best response :)


• Romania
13 May 08
When I first see a laptop, i make sure it is BLACK! Then I make sure it has enough power to run different applications like Adobe After Effects. I don't like laptops that much however, I feel that if you are out somewhere, why would you play on your laptop? When I'm pn a mountain, I wouldn't like to chat on YM. Of course you may need one for your office or if you know you are going somewhere where you are going to get bored. Oh..you everywhere ferdz:D

• United States
26 Apr 08
I am a shallow girl(holding my head down)I would buy it if it was red....I love red!I don't know nothing about the inside no way for it to matter to me...I ma trying to learn..give me points for trying to learn...(bitting my lip)..lol