Do you have a special liking for any alphabet in English?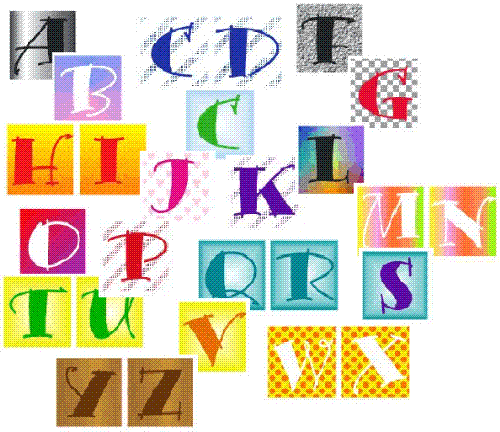 India
6 responses

• United States
12 Jul 08
The alphabet in English (as opposed to the French or the German or Italian or Spanish) is there is no characters that go over or under other characters. Examples would be àáâß just to show a few. The last is the German ß which is a double S. There are many many more and they come from the Latin which used them a lot. The only thing about English is dotting i and j and crossing t. Other than that you can write without having to pick up a pen and that makes writing a lot faster. Arabic is another language that is quite simple to write but with a lot of dots. The Asian languages are one word at a time and a lot of strokes. Other than Korean I have not picked up on any other languages (Japanese/Thai/Chinese/Filipino/etc...). The alphabet I like the most is the Hawaiian alphabet. Every letter is pronounced a certain way. In English a can be aye or aah or ah or any number of variations. The Hawaiian alphabet has only 18 letters as opposed to 26 with English which makes some of the words very long but because each letter is pronounced (there are no silent letters) and they are all pronounced the same way even if you don't know the word you can figure out how to say it. Thanks Zelo


• Israel
24 Apr 08
Hi Bala, How are you.......nice to see you. I think we all have this special liking for colours, numbers, alphabets etc. I have always had special attraction towards the Alphabet "R" and "S".......now don't ask me why.....

, some things just happen......lol

• India
24 Apr 08
Hi Apsara! It is so nice to see you after a gap. My favorite letter is A. May be it reminds me of the ram and Aries my star sign.And I always think that the letter A is a leader and have some command , authority and majestic. Have you noticed that my favorite letter and your favorites are all in your name.That is what you call the like mindedness I think. Anyway I am happy that I find time to be with you all my friends.

• Israel
24 Apr 08
wow Bala you really have sharp observation.....you are right, my avatar is "you and me " together....lol. Also I agree that "A" has its own importance and since it is a vowel, it is seen almost every where.....Have a nice day. By the way are you Aries....I am capricorn.....and my hubby is Aries.....



• India
24 Apr 08
K, M, B will top my list, for no interesting and specific reason though. But there is definitely specific reason to miss you, Bala.

• India
24 Apr 08
I thought 'S' would definitely be your favorite letter. But why 'I' and 'P'?


• Delhi, India
24 Apr 08
Bala! How fertile and sharp is your mind, you can think of quite interesting and unusal questions to ask. My favourite of course is alphabet 'D'. My name begings with D, my wife's name also begins with 'D'. 'D' is the fourth alphabet in the list of alphabets. My date of marriage is also 4th. My house No. also contains number '4'. My date of birth is 13th - total 1+3 =4. Therefore, alphabet 'D' is my favourite. Deepak P.S. - Dear, wWhere were you all these days? Hope everything is fine with you. We were 'missing' you.

• Delhi, India
24 Apr 08
Bala! I did not know that fish or door is connected with the alphabet 'D'. Thanks for enhancing my knowledge.

Best wishes for your new job, hope you would keep on coming on mylot to join us.


• India
24 Apr 08
Hi Bala I like P -- because my name starts with P alphabet .. I like A -- my boyfriend name starts with A I like K -- I wanted to have my name as Kanika .. but unfortunately I was a kid when my parents gave me -- Preeti name and I was not so brainy to tell them that I love the name Kanika .. lol ..

• India
24 Apr 08
He he he .. too bad .. I can edit my post .. that's why you are smiling so much :) Not a bad idea .. I love the name Kanika