Have you played Guitar Hero 3? How did you like it?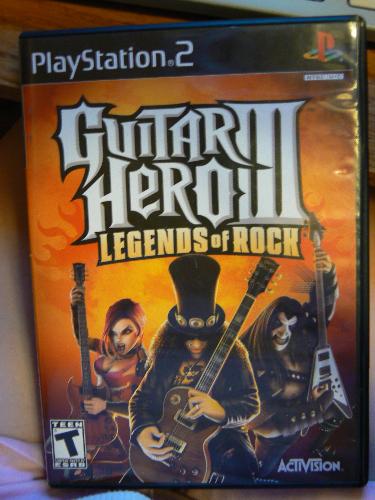 United States
April 23, 2008 9:24pm CST
My husband is really into video games and I seriously hate them but I wondered what other people thought about this new game I kept hearing everyone talking about called Guitar Hero 3. My husbands step brother let him borrow the game and guitar so I had to witness first hand how obnoxious this game is. I hate the music on it for one thing. Another thing is the buttons are so loud when you are pushing them that unless your volume is up really loud all you hear are all these clicking sounds. I suppose to a lot of people it would be a fun game to play but not for me I dont even want to try it I think it looks so stupid! I think once you do each song once it'll be the type of game where you play it and get rid of it instead of the classic type ones that people keep to play over and over even after beating it a million different times!
1 response

• Canada
24 Apr 08
hello im paul ... my brother got guitar hero and i liked it .... ... the old guitar is more hard to play on too ... the buttons are so big that it is hard to get ur hands around it. but we hot a new guitar and the buttons are smaller and way eayser to play too.. but im soooooo bored of doing the same songs over and over ... they should probly make better guitar hero games with better songs ... i would rather play call of duty 4 on xbox live ... that is way better ... u get to rank ur guy up all the time ... never gets boring .... try it out ..