What are some of your favorite summer activities?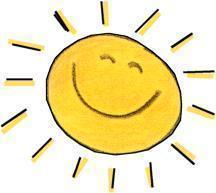 United States
April 24, 2008 8:34pm CST
I like to go swimming but this year I'm too self concious to go into the water in a bathing suit. I know I will have to though because I have 2 young kids. I like playing with water guns and pretty much anything to do with being wet in the summer's heat. I need some new ideas to do with my kids though. Cheap, fun filled ideas... any thoughts?
4 responses

• United States
25 Apr 08
You should go swimming if it brings you joy. I am a BBW and don a swimsuit and go to the beach. Have a water balloon fight with the kids. They enjoy that one.

• United States
25 Apr 08
hello, i wish i can go swimming too but the problem is, i dont know how to swim. anyway, i am not sure if some of our summer activities will be suited with you and your kids coz we dont have a kid yet and just do it with our dog., so here are our stuff: 1. camping 2. hiking 3. kayaking (just a plan coz i still dont know how to swim) 4. fishing 5. wall climbing 6. biking 7. traveling to places we have never been to 8. mining (gem mining or diamond park - our next vacation) 9. theme parks. 10. visit parks and zoo 11. visit family 12. go to farmers market you guys may have done this but just sharing ours anyway,

takecare and hope you guys have fun!

• Philippines
25 Apr 08
Summer is probably one of the best time of the year for me, especially when I was a student because it is the only time of the year when I can go out & just let loose without any guilt feelings about homework Not done & other school stuff =) summer for me is the best time to go out on a trip, either to the beach or just go sight seeing. now that I'm working my a--- off & i'm having problem scheduling those travel & trips.. =(

• United States
25 Apr 08
You shouldn't feel self conscience of your body even if it is out of shape. Take a look around you, so are so many others, including me but you know what else? I'm not going to let that stop me from living my life on a happy note. No way. You have kids so go make some wonderful memories that you and they'll cherish forever. Bless your heart!