I have a question for everyone....

United States
April 26, 2008 5:54pm CST
You all know I make tutus. I love making them. Now I make flip flops, headbands, & wands to match too. Anyway, not the point. A guy at work today, told me that I should take my tutus to the strip club. He thinks that the strippers/exotic dancers would love them. What do you guys think of this? Do you think I should try to pursue the idea? If so, how? Where do I find these girls? I feel a little silly showing up at the strip club with an armful of tutus. Know what I mean?
3 responses

• Jordan
26 Apr 08
well , i do not know what to say but, If you like it go for it. if you do not. just let it go.

• United States
18 May 08
I am sure that you could sell them if you could just find a way of marketing them. I think that I would call the clubs and ask the manager if you could bring in the items to let the girls see them. I think that they would buy them and it might be a whole new business line that you could get into. Good luck with the venture!

• United States
18 May 08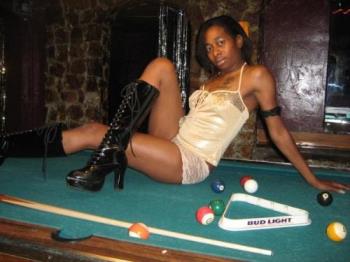 I'm a stripper and think it's a great idea. And once you go in you will see how you can venture off even more with your sewing. We have an outfit lady that comes to our bar every 2wks. She goes to all the dancer bars. If you need any suggestions on outfits I'll be glad to help.

• United States
19 May 08
Thanks so much! I have build a website now. www.tutugirlz.com I don't know if I should add the bigger tutus on there or not. Or do a seperate one.