Do you care the breed of your dog?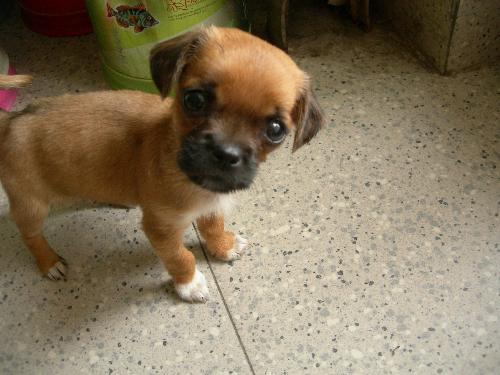 China
April 27, 2008 10:57am CST
Does anyone know what breed is my dog?I really want to know.Whatever breed he is,I love him forever.His cute photo is here,do you love him?and what about your puppy?Do you care the breed of your dog?
4 responses


• United States
28 Apr 08
I don't care what Breed he is as long as he's breathing. I have had only 2 Pure bloods in my long life. The first one was a gift to my son's girlfriend for Xmas. She could not take it so I said I would keep until they got married. When I found out the human female dog had had an abortion and killed my grandchild I told her, among other things I would not give her the dog. It was the best decision of my life. Ding turned out to be my best friend. (Thank god my son did not marry her). The second I have now. She was found on the streets on the 4th of July. she is along hair silky. They look like Yorkeys but are bigger. She is a sweet thing and I already love her.

• Philippines
28 Apr 08
i like your dog. he looks really cute... his head is bigger than his body, he probably has a parent thats a big dog. the head is shaped like a mastiffs head dont you think? but im not sure. as a dog lover i really dont mind my dog's breed. it all depends on you and the dog's bond, or attachment to each other. if i feel that i am more conncected to this dog then i would take it. its about you and the animal being right for each other. i mean, if you are a mellow person and you have an animal that is so hyper active then your not a match at all. my family has 6 dogs at the present time. we used to have more but they all got old and passed away. we had all kinds of breeds and some of the dogs that we have now we dont even know what kind of breed they are. but we love them and with knowing their breed i could actually care less. i accept them for what personality they have and how the respond to me and my family. :)