Ups and Downs and Turn Arounds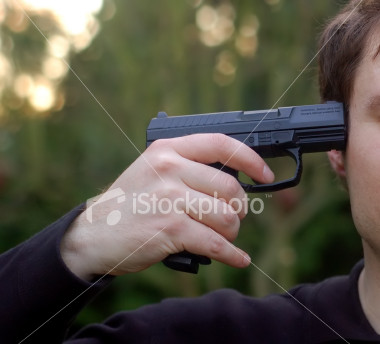 United States
April 28, 2008 12:07am CST
As most of my friends know, I have had some difficult times since before the beginning of this year. I will BRIEFLY fill you in on them:-For 3 months I moved in with one of my daughters and my 17/turned 18 year old granddaughter. They are in the process of losing their home, and my daughter who is very capable and proud had also lost her job. She soon found out that when you hit the 40 year mark it makes it much more difficult getting back into the game. Things are a bit brighter for them as she does have a great job now; but needs to find a place to live by the middle of next month unless a sudden windfall of luck comes through. -I returned home because another daughter begged me to. She told me how much she needed me and I felt very torn. I also decided to give my partner another chance, as she told me while I was gone that she realized she had made a horrible mistake when she had told her friend that she was the mother of my children and I was her sister. She made things right and told him the truth. I felt that I owed her at least the right to prove herself (I don't know that this was a right move however.) -My health has taken on a steady decline; my vision is getting much worse and don't you know that my tri-focal glasses are broken. I am wearing glasses from the Dollar Store. They don't work so well, but at least I can see a bit. -One of my doctors moved away and I have had to find a new one - this has been a real trial as very few want to take medicare/medicaid now; but I do have an appointment next week. -Another one of my daughters here in town has been drugging and selling. She has allowed my 14 year old granddaughter to miss over 40 days of school this year. She was suspended for skipping and for taking adderal. I have reported my daughter to the police, DHHR, the school, the Attendance Director of the Board of Directors of the School Board, and Child Protective Services. They have each and every one passed it off to another agency. The police have picked my granddaughter up several times for curfew violation and have just "dropped her off" at the door; not waiting to speak with her mother. The CPS worker went to her school on one day when she was in school and the school called to say she was there. She went to talk with her and then took her home. She knocked on the door to speak with her mother but when she got no answer, just left my granddaughter off at the door again. -As I said, my physical health has also declined and this is my last month of selling Tupperware. I am going to try to start up my own business of making wax/soy potpourri tarts, votive candles, sachet bags, and scented reed diffuser bottles. After a bit I hope to expand to soaps and scrubs as well. All of the above reasons are why I have not been around. I have been terribly busy feeling sorry for myself, trying not to lose my faith, lying in bed on days when I am unable to get up to move around, and spending quite a bit of time on the computer researching for the best prices on all the materials I need for a start up at the best available start-up cost. If anyone here has any information on suppliers I would really appreciate it. Now you know all about me other than the fact that I have missed you all terribly. I will try to make MyLot my first stop of the day from now on.~Donna
9 responses

• United States
28 Apr 08

Oh Donna, I am so sorry for all your troubles. I knew you were at your daughters and was hoping that things were improving for her and you. Have you done a search for "craft supplies wholesale", that might give you a place to start. I would like to start a business being a power seller on ebay. I will sometimes spend hours researching products and how they are selling. I have sold some things on ebay but its getting tougher and tougher. I do wish you all the best with your business. I also wish you all the best with your partner, I hope she realizes what a gem she has in you. I am so sorry to hear about your daughter and granddaughter. That is heartbreaking when you have to turn your daughter in, but as a grandmother you have to protect the grandchildren as best as you can. I have missed you and your smart mouth, hehe. It makes my heart go pitter patter when you call me an ole battle axe, hehe. It takes one to know one. See you thought this response was going to be all mushy. I hope I brought a smile to your face. Take care and don't stay gone so long.


• United States
30 Apr 08
You know that I am thinking of you always! And a little bit of mush is okay at times, I would probably give you some too if the situation demanded it. I am really going to try harder to sit at the computer and be a better friend to you. ~Donna

• United States
30 Apr 08
Don't worry about it, I am not going anywhere. You take care of what you need to at home with your family and new business venture. Your friends will still be here when you have time. Take care and good luck, just think Spring has sprung, that can always brighten up the day.

• Philippines
29 Apr 08
Your life is really a challenger right now... but the way i see it... you are a strong and capable woman... and situations like this cannot put you down... you will always rise to the occassion... just have faith and always follow your instincts... The cycle of life will not always be in the downside... good things will always happen in the end...

• United States
30 Apr 08
Thank you so very much. I'm just feeling very sorry for myself, feeling very weak, feeling very tired, feeling very sorry for myself, and feeling tired of feeling all of these feelings! I want to pick myself back out of this muck and get on with it. I appreciate your friendship. ~D

• United States
28 Apr 08
Donna, you have been very missed around here. I do hate to hear of your trials. I wish things could be easier, and I always feel helpless when I have a friend that is struggling like you are. I am not much of a crafty person so I can not help you on supplies or suppliers. I just wanted to say hello and that you are thought about all of the time.

• United States
30 Apr 08
Thank you so much. I am going to try my hardest to do better by all of you and respond to your discussions. I have been feeling way too sorry for myself and spending way too much time in bed. I think of you always also. ~D

• Philippines
28 Apr 08
Whew!what a story you got there Donna!Based on the things I read, I really empathize with you. But it is not the end of the world. It's but a cliche to say that but mind you you are not alone. I can't really help you solve your problems as we may have come from different parts of the earth but here's what I have to say. If you think the world is against you, Just look up and Pray.Have faith my friend. Prayer works...

• United States
30 Apr 08
Thank you so much for your comment. WOW! Look at you. You are brand new to MyLot! Really, thank you for your comment. It is very much appreciated. It is so wonderful here to know that you have friends you can reach out to. Yes, I have had a string of down things going on but I am trying hard to get back on my feet again. I just wanted my friends here to know why I had been away for such a long time. I am so happy to meet you bambeetle and am on my way to your page to invite you to be my new friend. ~D

• Australia
2 May 08
Gosh Donna, this has been a toxic time for you. There are some truly awful influences I feel that must be around you. I sincerely hope you can source them and eliminate them before too long. With so much,pain, sadness an deep concern for yourself and your loved ones I'm surprised you've been able to find the path to a pro-active outlook. If it's possible, could you think about a sample pack of your wares for sale so people can try out your goodies and then order the ones they absolutely love? I'd be very interested in trying some of your wares.

• United States
1 May 08
First off, you are brave to come here and give everyone an honest update. Second, best of luck on your new business! If you need any ideas I have tons of them, I used to make hand stitched bags for potpourri and other small items (like potion bottles etc) so I have an idea of how to make products that last and look great. It sounds like you need to concentrate on you for a while. If you over extend yourself you will be of no use to anyone ... and please, make sure you keep us updated!



•
30 Apr 08
Hi Donna, it looks like you've had some trying times recently. Good on you for looking to start up a business, if I come across information I will surely pass it on. I've been away from the site for awhile now with alot going on at home. I do miss it when I'm away. Brightest Blessings to you and your family.

• United States
30 Apr 08
Wow, you certainly have had an awful lot of stuffing going on. I can totally understand and relate to much of what you've been through. I've been through some difficult times myself recently, which thankfully are getting much better with a new job I am about to start next week. That is a real shame about your daughter and granddaughter, and how the proper authorities are just kind of blowing the whole matter offer. Government efficiency at its best. :( Here is me wishing you well, and understanding only too well that we can't live on here, or stop in as often as we'd like. We are not all homemakers, a good deal of us need too work for a living. Things will get better for you, I'm sure of it. (hugs)