Single Parents - are you proud?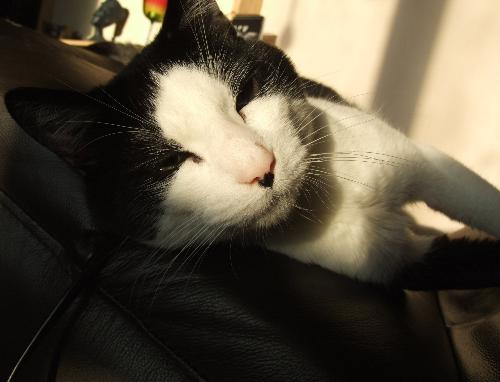 April 29, 2008 4:06am CST
How many single parents are there out there who can say they're proud of their parenting skills. I've been a single mother for most of my daughters life due to circumstances beyond my control and I must say I'm pretty proud of what I've achieved! I've worked either full or part time all of her life, she has everything she wants (although not spoiled)and she's a decent young human being, with manners and a generally a good kid. She's recently moved out and although parenting doesn't end there.. I think I've done a good job and my friends agree too.. I won't deny it wasn't hard and not something I would choose to do again.. How many others can say this and what are your views?
3 responses

• United States
29 Apr 08
my mom was a single mom and I couldn't be more proud that she was able to raise me and my brother by herself.

•
29 Apr 08
It's great to hear it from the other side too! Alot of my daughters friends have said 'i wish my mom was like yours' to here and I do take that as a compliment as I know I thought it about other moms when I was little but not young adult hood! Thanks for sharing this.. I'm sure your mom is just as proud of you!

• United States
29 Apr 08
Well i am not a single parent but i am a mother and If you raised your daughter i would like to congratuate you on your acheivement..It is hard to raise a child with two parents so you did great...You have every right to be proud of your accommplishment....I do not know if i could have done what you have done...I am glad i was not put to the test....

• United States
29 Apr 08
Hey you!!!!! I had no idea this was your post! When I saw the header I thought, "oh no, another slam against single parents" but I was more than happy to see that it was you that posted it! Even when I was married I was still a single parent as his idea of child rearing was bringing home a pay check. I am proud of my boys and try to give them everything in the way of education, material items and of course love. Please don't be a stranger here! I've missed ya!

•
29 Apr 08
Thanks freak appreciate it - I promise I'll be here a little more often when I can.. Thanks for your post!