Have you ever wanted to say home and make money?

Canada
November 1, 2006 10:02am CST
I know I did, well now I'm doing it! If you want to know more just post a comment! lol
4 responses

• United States
1 Nov 06
I would love to know more.


• Canada
1 Nov 06
I'd love to be able to explain all of it to you however it would take hours of writing and all you have to do is goto my website fill out the more info page and give me a good time to contact you. I will bring you to an information call that explains everything then we can go from there! Hope to hear from you!

• United States
6 Nov 06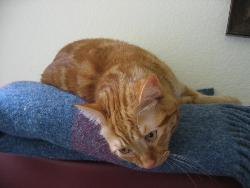 Hi! I visited your website. Looks like you have to pay a membership fee upfront however the website didn't mention how much you have to put down. Any further info? I have been scammed so many times that I don't feel comfortable to give out my phone number to the "form". By the way, it this Malaluca? They require you to maintain a sales of $50 a month in addition to the initial joining fee, I think it's pretty crazy. Thank you!

• Canada
6 Nov 06
Sorry, but you have to fill out all the info first! And don't worry I'm with you on the being scammed so many times that you can't count them! I will not harrass you any time of the day, and if your not interested i will personally shred your number and you will never hear from me again!

• United States
1 Nov 06
I would be intrested in knowing as long as it is free to join and not 500cents-500dollars cause I am already doing that along with mylot.

• Netherlands
1 Nov 06
I would like to know more :) Tell me more !

• Canada
1 Nov 06
I'd love to be able to explain everything in an e-mail, however if you visit my website and request more info. I can set up a good time to get you on an information call so that you get all the informations so you can make an informed decision! http://www.motivatedmoms.net/cgi-bin/team.cgi?id=He610&action=show