Happy Hookers!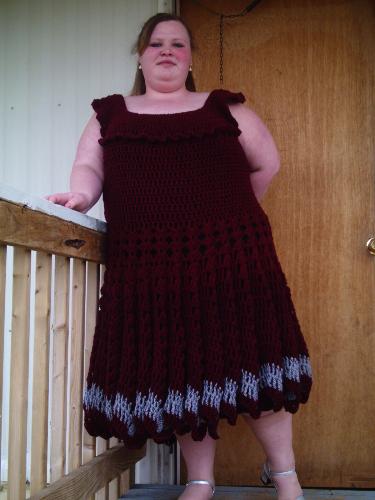 Bucklin, Kansas
April 29, 2008 12:00pm CST
As alot of my friends from mylot knows I haven't been here a whole lot in awhile. I have a very good reason for this, I have been busy being a hooker...lol Not that kind guys,minds out of the gutter,Please! I made my middle daughter a dress for Prom and believe me it took up alot of my time my making this dress. It is Crocheted. I have been making dresses for the youngest girl since she was in kindergarten but she is a tiny little thing and those don't take so long to make. Hopefully i will have more time to see my friends on mylot now.
2 responses

• United States
29 Apr 08
Believe me, I know how you worked on it. I know also how much time it takes to make one. The ones I have made are a lot smaller. Decorative ones for the kitchen, baby size for preemies on up take time to do. There is so much figuring on the starting. But she had something that a lot of the girls didn't have and that was a mother who took time out from running to do other things for everybody else she had to do for to do something special for her. I also know she had another dress she could have worn but she would rather have something her mom made.

• United States
2 May 08
That is a pretty dress. Wow! I know it must have taken a long time. That talent doesn't run in the family because I didn't get any of it. If I would have tried the dogs wouldn't have even wanted to sleep on it. LOL. I know a lot of love goes into your handmade stuff. Hope Matty had a great night. Love you.

• Bucklin, Kansas
2 May 08
Thank you! It did take a long time to make the dress, but seeing her smile was worth the aching hands.*laughs* The talent really kind of does run in the family somewhat , on the Bryson side. Aunt June taught me when i was pretty young then i taught mom. Now Mattie has learned a whole lot and Shawnee can do chain and single crochet. She seemed to have a very good time at prom, and we had a great after Prom party at Hockett. Hugs Jodi