Does myLot fulfill your discussion board needs?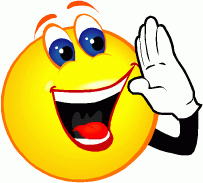 United States
April 29, 2008 11:28pm CST
I have been a member of myLot for over three weeks now, and since I have been here, I have not posted on any other message board! I used to regularly post on about 5 or 6 different boards. Now its all myLot!How about you? Does myLot fulfill your discussion board needs?
8 responses

• Delhi, India
30 Apr 08
Do you mean by 'message board', option of sending Private Message and receiving them or something else? Please explain.

• United States
30 Apr 08
Message boards and discussion boards are practically the same thing, they both have similar features, and only a few minor differences. Most "message boards" revolve around one topic or set of topics, and a discussion board generally has a variety of topics. I hope this helps.


• United States
30 Apr 08
Well, I do have one group that is very special to me and I do still post there. But, I think because of how myLot has such a variety of topics and interests and people, it can easily take the place of many other boards.

•
30 Apr 08
I have never been on any other place really, myLot was my first real experience of it but I could not imagine me going anywhere else now, as I just do not think I would like anywhere else as much as here.

• United States
30 Apr 08
The only time I can see using a different discussion board is for specific topics. I enjoy the Opie and Anthony show on XM satellite radio, and there is no forum here for that so I could use their message board... but other than that, I have no use for any other board!

•
30 Apr 08
Well, so far yes. I can find almost anything I want to know here. Many users are more than willing to offer their help. It's very fulfilling to get answers from your questions and get paid as well.

•
30 Apr 08
I have always enjoyed posting in forums and I read about myLot in a forum. I thought myLot was different from a forum and the format seemed more like posting on message boards, discussion boards or yahoo groups. I am so used to myLot now I think it is better than any of those boards or any type of forum. There is one forum I sometimes post in and still read but, apart from that one, I am only posting here now.


• China
30 Apr 08
When you stay with your friends a message,if your friends see your message,you will certainly be able to resume. Or you made a theme,your friends will respond to you!