What can we gain by being on mylot?

China
8 responses

• China
30 Apr 08
all of them are my intention of being here ,as a whole,i tend to choose improving english as the most important drive ,and insist on post my answer as well as possible to cater to the demand of the provider.on the one hand ,my poster will prably arise a point of view to make it different.on the other hand,in the form of english,as the time goes by,i firmly believe that my english will soon be improved and reach the extent where the mother language people hold

• Singapore
30 Apr 08
for me, it is a platform to get to know others, be in a community. it is also another way to promote stuff, get reviews too. and yea, money is a bonus. not much..

• China
30 Apr 08
hoho yeah,meeting new friends from all over the world is also one of my purposes being on Mylot


• India
30 Apr 08
I work as a jobber. Then as a social networker. Then as a helper. And so much I really enjoy it.

• Philippines
30 Apr 08
Well, we can gain new friends, there are tons of ideas here which are quite interesting, and the money's just a bonus. ;)

• Pasig, Philippines
30 Apr 08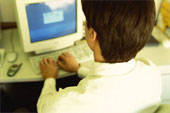 well here in mylot i have enjoyed every bit of discussions because it lets me show the world what i have in mind and what i think in every thing under the sun plus they pay you for having so much fun...and it makes you practice on your typing skills and vocabulary....great site for everybody....




• India
30 Apr 08
Well for me its,friends,joy,knowledge-sharing ideas and lots more.

• India
30 Apr 08
I think i have learnt a lot from the mylot as it is having a very large network and we come across so many mylotters and their interesting discussion and that give us so much knowledge which we don't get otherwise so its the nice place to have some fun gain your knowledge regarding the different things and a lot of friends as the gift too. Apart from this even with the enjoyment we are getting dollars that is for sure the bonus for us and it also arouses our interest to the site at the same time so for me the time is going quite nice here at the mylot and what about you?