Please send me flowers while I'm in traction.

United States
April 30, 2008 2:31pm CST

Ok my best friend and I have just decided to lose weight and motivate eachother by taking a series of six classes and then chosing our favs. LOL!!! Tomorrow is the first round.

I have no clue what kind of shape I'm going to be in after the good the bad and the ugly step class which is the last class. Our first class is kick boxing. LOL!! So that should be fun in itself and I'm going to feel kinda dazed and confused becuase I have never taken a pilates course ever.

So I plan to pace myself and ofcourse maybe I won't die and need medics on the spot. LOL!! But we keep joking that both of us are going to be in tractions by the end of the 3 courses. LOL!! Hopefully we won't but we might. So have you and your friend ever did anything to this extent to lose the weight you need to get off? If so did you feel like you were killing yourself? If not, would you try it?
11 responses

• United States
30 Apr 08
NO! They can't send you flowers. What if I'm allergic? Have you ever had a sneezing fit while in traction?...Yeah, didn't think so. No! No flowers for you! Yes, I'm the flower nazi now. I have taken pilates before so I'm not too worried about that one however I keep having visions of my shoe flying off of my foot and smacking the instructor in the head and ending up in jail for assault with a deadly weapon.


• United States
30 Apr 08

OK they can send us cuddley teddies or gift cards or what not. LOL!! But I think it would be hilarious to see someone in traction have a sneezing fit.:) LOL!! I know I'm evil that is why you love me. LOL!!! But seriously I'm planning on calling Bill at least once a session to bail you out for trying to strangle the instructor if she puts you into boot camp mood and you are just the peon while she is the drill sargent. I don't see you taking orders from others well. LOL!!!


•
30 Apr 08
I used to do kick boxing as a child, from the age of about 7 and then on and off until I was about 15. I loved it, it was fantastic exercise and it is really good fun. Plus more importantly you get to learn how to defend yourself which lets face it is worth doing in this day and age. That would be so funny, someone comes up to mug you and end up flat on their backs, they would not know what had hit them!! But it is a good idea to try out a few different classes to see which ones you like the best. I do not really need to lose weight but I do need to tone up, I think if I had a close friend I would try and do something like that with her.

• United States
30 Apr 08
Hun your more than welcome to come to pa and take a few classes with us. we hope to tone our problem areas. LOL!! I have way to many for my taste.

•
2 May 08
If it is hot and sunny I may just take you up on your offer! You may never get rid of me though.

• United States
5 May 08
come on down and we'll be more than happy to have you though you're going to have to deal with Cyn. LOL!!!

• United States
30 Apr 08
Good for you and your friend! I am sure it will not be that bad. Maybe the first day of two you will be tired and sore, but after awhile of doing it you might start to look forward to it. Was that at all convincing?

I should be doing the same thing, but I am too lazy!

• United States
30 Apr 08
Hey I got an idea come and join us find a YWCA with a video phone and we can all go. LOL!!! I'm sure the belly dancing class will be a blast.

• United States
30 Apr 08
Hmmm pole dancing. Sounds like a fantastic idea Cyn you up for some pole dancing????

• United States
30 Apr 08
OK sounds like a plan. LOL!! I think cyn has her own pole though. LOL!!! I know I'm a naughty naughty girl. LOL!! They have kits you can get to learn at home. LOL!!

• United States
30 Apr 08
Sounds like a good idea to me.Nothing like having a partner for motivation. My friend and I joined a ladies fitness program once. When the membership was up I bought a treadmill. Less expensive. Good luck to you and your friend.

• United States
30 Apr 08
Did I mention that the classes are four dollars each. LOL!!I have a treadmill and I hate it at time becuase my other half is a raging a$$whole and he loves to mess with my play list and then come over and bump up the speed throwing me off balance. He thinks it's funny I think its a pain.

•
2 May 08
I don't know what happened here - I was sure I had replied to this post! Hmmm maybe I am losing the plot even more than I thought I was! Well sweety i think it sounds as thought though you will be a very tired and somewhat sore Bella by the end of it but I am sure that you will really enjoy at least some of the classes! i used to do lots of different exercises when I was younger - just cos I enjoyed them - I would have loved to try kick boxing but I can barely walk now so I have no hope of that! lol Of course I would send you flowers if you were in tractions sweets but I would probably be mean and send you chocolate too! lol xxx

• United States
4 May 08
Chocolates are welcome too. LOL!! I learned something about myself while at these classes I'm not a out of shape as I thought I would be. LOL!!!!i go to torture myself on tuesday too. LOL!!!Take care.

•
4 May 08
Good for you! I must admit I was a bit worried as I didn't see you around after the classes! You are doing it again? Wow! Ok in that case I will set you a challenge - Niamh has recently mastered the art of getting her leg behind her head - can you? I know I can't! xxx

• United States
5 May 08
not yet but almost I can get it to my ear is that good for now. give me a month of pilates and then we'll talk k.


• United States
30 Apr 08
Man there is alot of this going on in mylot today LMAO I just this afternoon answered one Cyns about excersize and weight loss :))) You will enjoy it after the initial shock and muscle soreness, once you get into a routine you will really begin to feel better.... But oh yeah, you will feel like you were hit with a mac truck for a couple of weeks!

• United States
30 Apr 08
Funny you should mention my dear Cyn because she is the one that will be in traction with me. LOL!! We are eachothers support and this should be fun I'm happy to have someone to go with these classes to. LOL!! I hope that we don't die though the first day. LOL!!

• United States
30 Apr 08
rotflmao... I suspected as much! actually I think I saw sometimes ago someone say something about you 2 living close to each other.... YOU GO GIRLS!

• United States
30 Apr 08
Yep like about 15 minutes at most LOL!! Yep we pretty much plan and do things over the summer. LOL!!

•
30 Apr 08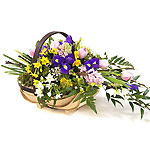 I think it's just great when you can team up with a friend to lose weight and exercise. It gives a lot of encouragement, and is great fun, besides. So, I'm not going to send you flowers for when you're in traction... I'm sending them now, as congratulations in anticipation of a job well done! Do keep us up to date with your progress, my friend. Brightest Blessings, and good luck with your weight loss and fitness programmes.

• United States
30 Apr 08
Thank you my dear Darkwing, I'll let you know how it goes there will probably be a post about it after we go through it tomorrow. LOL!! Hopefully will both be able to post our experiences with out having someone else do it for us. LOL!!!

• United States
1 May 08
Thanks we'll keep everyone posted. LOL!!

• Regina, Saskatchewan
30 Apr 08
I've never had a weight problem so can't possibly relate to your upcoming endeavours. But good luck anyway. And no I won't be sending you flowers! But a basket of chocolate chip cookies with a side of soda pop sounds good to me! LOL

• United States
30 Apr 08
Evil chocolate chip cookies and soda pop!!! Hmm but I guess I got eat something after that work out. LOL!!!!

• United States
30 Apr 08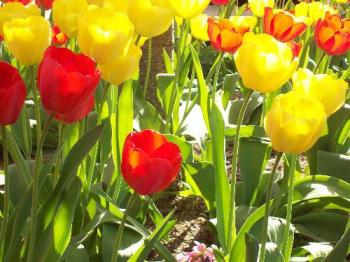 Here you go, flowers!I used to do almost anything to lose weight. And I would lose. But I've always gained it back plus some. Now I'm unable to be very physically active, so envy your energy and determination. Best of luck to you!

• United States
30 Apr 08
Thanks Youdontsay. I have a metabolism problem so I do a lot of yo yoing. LOL!! I'm hoping that this helps stablize the yo yo effect that I have. LOL!!!

• United States
30 Apr 08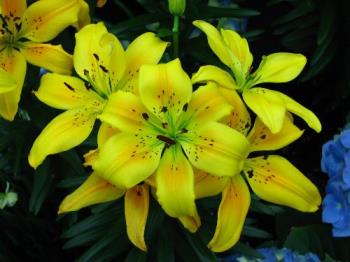 Well I wish you guys luck. I have never been the kind to stick to a plan so I have never tried anything like this. But I wanted to sent you some flowers and say good luck.

• United States
30 Apr 08
Thank you for the flowers they are beautiful. I hope that we can stick to them and that it's a great toner for us.

• Garden Grove, California
30 Apr 08
my friend Nelda and I have thought about that but she is seventy two and I am eighty one so we need something for senior citizens and also I have one leg in a brace so kick boxing is our. might try us on s t ationery bikes or treadmills that would be more our speed lol but maybe we should just go for a walk.

• United States
30 Apr 08
Water walking classes they are great and low impact so they don't hurt your joints. LOL!! I think that might be right up your alley.