What's your plans for the weekend?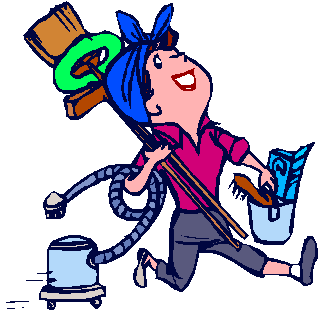 United States
May 1, 2008 10:40am CST
Hello everyone? I was just curious what you are doing this weekend. It's supposed to be raining all weekend here in the NE GA area. :( I think I'll be babysitting Saturday, not sure yet but either way I will be cleaning/organizing my bedroom. Cleaning my kitchen and washing tons of clothes. Sunday I'll be at church from 10:30am - 12:00pm. Hoping my family will be there with me again. I'll probably go to lunch with some of the youth and do show some support to them. Tell me what you are doing?
4 responses

• United States
1 May 08
We work on weekends cleaning cabins at the campground we live at. Weekends are our busy time as this is a destination campground. But that only takes a few hours. We will also be going into the city to do some shopping and get some bills paid off. Not the most interesting weekend but I always feel like I've accomplished something when we make these trips into the city so that's a good thing.

• Canada
1 May 08
I wont be doing too much. I know I have to work on Saturday and maybe going to take pictures of icebergs on Sunday with my sister but other than that, I might stay home ans watch a few movies or read!

• United States
1 May 08
I actually have some plans that aren't finite yet because there are a lot of things up in the air. We are in the process of buying a house that's an hour and a half away. We might have to go down there this weekend to sign paperwork or to start doing the work that needs to be done on the house before we can move in. My sister-in-law was wanting to bring a friend of hers over to our house for a cook-out sometime this weekend. She initially wanted to do it last weekend, but her back was bothering her, so we rescheduled. This weekend would be better anyway since my mother and father-in-law are coming to town this weekend. This way everyone is here. I wanted to try and do a cook-out with a friend of mine. Her son and mine played football together and became good friends. Lately, with the house stuff and having people visiting, we've all been so busy that we haven't kept in touch that well. I would like to have them over and spend some time with them before we move. I might try to incorporate that into the cook-out with the in-laws. The more the merrier!!! In between, I need to work on packing stuff up that isn't immediately necessary. I've done some of it, but not enough. So far, that's all I've got for "plans"