"love carrots"??????what du see in this picture?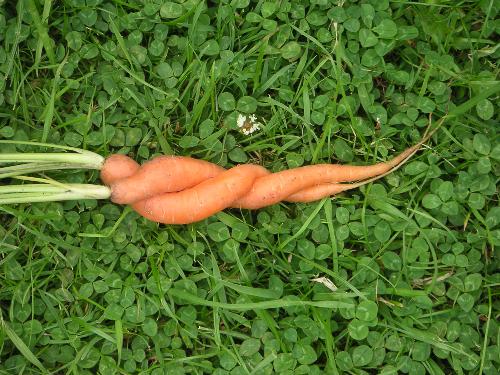 May 2, 2008 4:04am CST
i thought i would post this in the nature column but still there are very less members in it..so i thought i can put it here...life has got amazing things..and power of nature and its blessing in abundance fills one with awe..I saw this pic while i was googling and found it very interesting..just check out,how mother nature supports love..lol..amazing..what do u think after seeing this pic?
1 response

• United States
2 May 08
It would go well with my pot of stew that I'm making today.

•
2 May 08
lol..do u mean u r going to put love on fire?? :P just admire those beauty of love in that man...hahaha